You have seen the beautiful photos of the gorgeous Joshua Trees online. The vast desert landscape sprinkled with the majestic Joshua trees is a sight to see and there's not much water in the dry environment. With no water in sight in this desert, do you need to worry about mosquitoes in Joshua Tree National Park?
While there is little water in Joshua Tree for mosquitoes to spawn, there are certain areas where mosquitoes will be active in Joshua Tree National Park.
Going hiking and hearing the buzzing of the mosquito is not a fun occurrence. Getting bit by mosquitoes is not something you want to experience on your trip to Joshua Tree. There are a few things you can use to keep the mosquitoes away and things you can wear to help protect you from mosquito bites on your upcoming trip.
What Can I use to Keep Mosquitoes Away in Joshua Tree?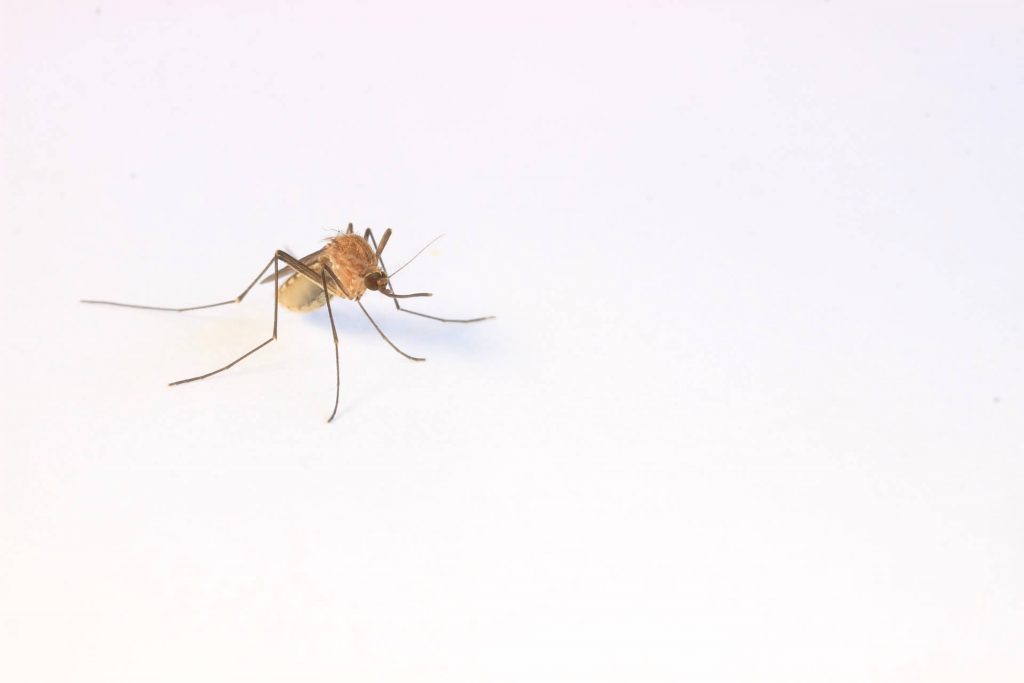 Bug Spray
The first item you can use to ward off pesky mosquitoes is Ben's Spray Pump Insect Repellent. This spray has 30% DEET that effectively keeps mosquitoes away. This is a water-based formula that will last longer than alcohol based sprays. You can get up to six hours of protection against any mosquitoes, ticks, and fleas.
You can spray it on your clothes and hat. This spray lasts much longer than other sprays and is a great option to defend against mosquitoes when you visit Joshua Tree. This small and lightweight bottle is easy to pack and takes up minimal space in your pack.
Ben's Insect Repellent Pump Spray on Amazon
Insect Repellent Wipes
Your next option to keep mosquitoes away is to use Ben's insect repellent wipes. This is easy to apply as the formula is in the wipes. Just rub the wipe on your clothes, arms, and face to help keep the mosquitoes at bay. These wipes have 30% DEET and offer up to 8 hours of protection. These wipes have almost no odor and feel like a light lotion when being applied.
With each wrap being individually wrapped you can take it anywhere and carry as many as you need without having to worry about spilling a bottle in your pack.
Ben's Insect Repellent Wipes on Amazon
Lotion
An alternative to sprays and wipes are an Sawyer's Picardin Insect Repellent Lotion. This is a DEET-free option that will work for up to 14 hours. This lotion is friendly against your gear and equipment. The nice thing about this lotion is that it has minimal odor and isn't greasy. This is a great choice if you want a non-sticky and non-irritating bug repellent.
These come in small bottles that pack well so you don't have to worry about spilling a bottle of bug spray or having excess trash from wipes.
Sawyer Picardin Insect Repellent Lotion on Amazon
What Can I Wear To Protect Against Mosquitoes in Joshua Tree?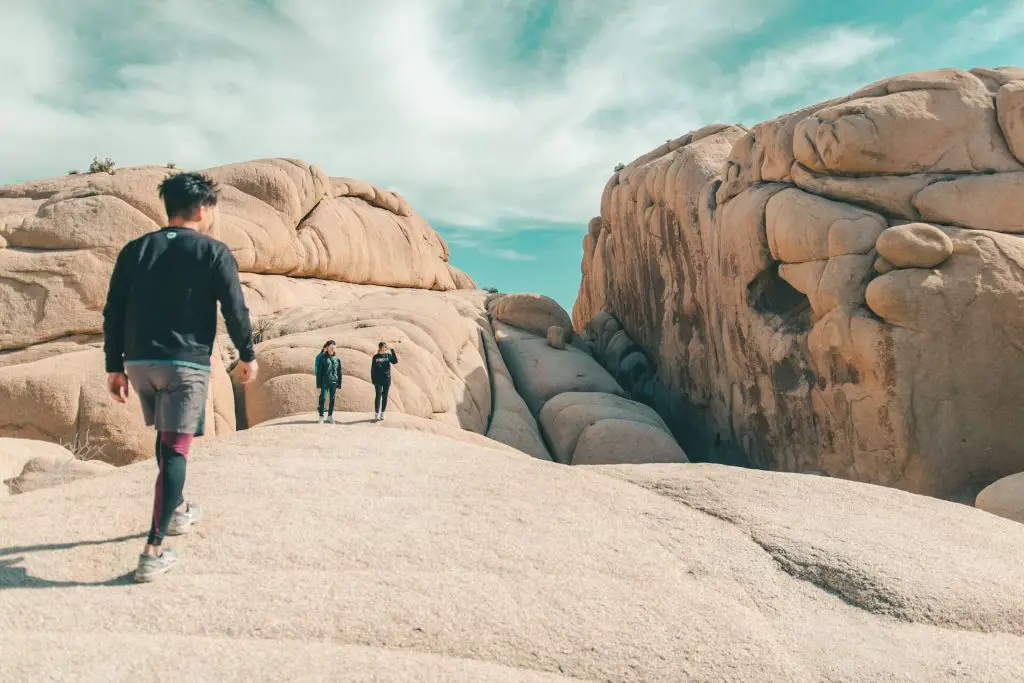 Long Pants
Before you even apply any bug spray, wipes, or lotion there are things you can wear to help protect yourself against mosquitoes. If you are wearing shorts then its open season on your legs for the mosquitoes to land and bite your legs. The first thing you can wear is long hiking pants. Long hiking pants will keep those mosquitoes directly off your skin and provide a layer of protection.
If long hiking pants get too hot then you can buy hiking pants that zip-off at the knees and open up the knee are for ventilation. This will help cool down your legs while protecting a majority of your legs from mosquitoes. Switching to long pants saved my legs on many trips that had mosquitoes.
Columbia Hiking Pants on Amazon
Long Sleeve Shirts
The next item you can wear to help protect yourself is a nice long sleeve hiking shirt. For this shirt make sure its polyester and wicks moisture so that you don't get a build up of excessive sweat in certain areas. That sweat can attract more mosquitoes. Wearing long sleeves will block mosquitoes from landing on your arms and wrists.
Another added benefit of long sleeves is if you buy UPF rated long sleeves then you can also get protection from the hot sun without having to use sun block. The long sleeve will with provide you with double protection against the sun and mosquitoes.
Columbia UPF Long Sleeve Hoody on Amazon
Bug Net
If you're someone who bugs love to dine on then you might want to consider getting a bug net. Bug nets are a lightweight option to bring to help keep the bugs away from your body. Bug nets pack down well and do a good job of creating a barrier between you and the mosquitoes. Bug nets are usually made of mesh that still provide you with good visibility while you're out on the trails.
Sea to Summit Bug Net on Amazon
When Should I Visit Joshua Tree to Avoid Mosquitoes?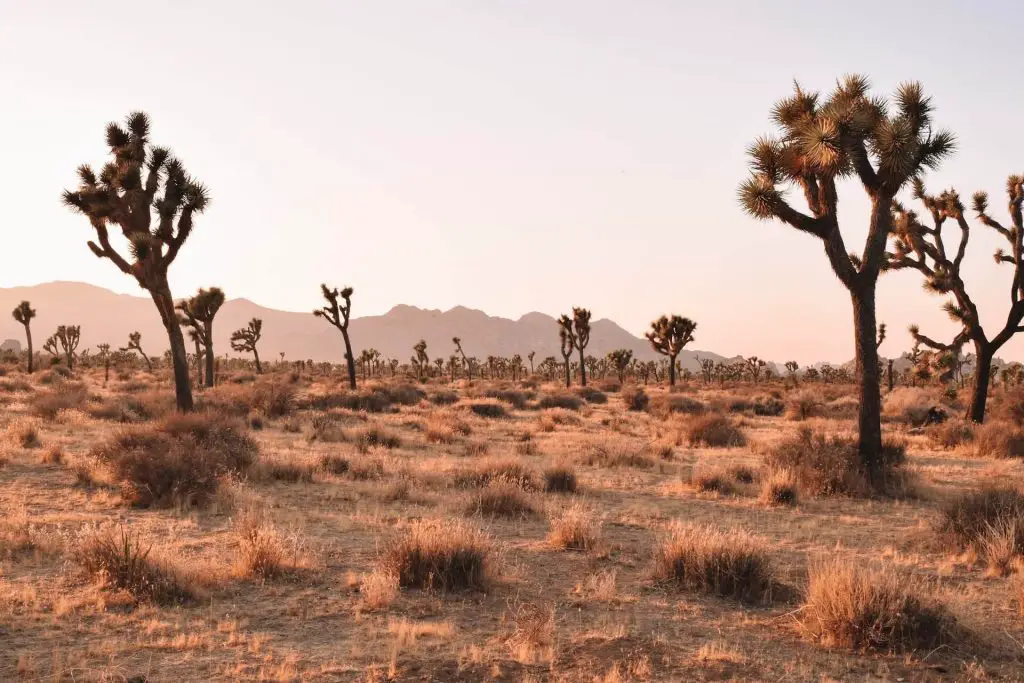 Mosquito Environments
Mosquitoes thrive in wet and damp environments, which Joshua Tree is the complete opposite of. Joshua Tree is a dry desert vista with minimal water covered with desert plants. While this dry and arid desert is the opposite of what mosquitoes want, there are still opportunities for them to flourish.
There are trails and areas in Joshua Tree where there are water reservoirs and small pools of water. These small bodies of water are just enough for mosquitoes to breed and spawn. Trails such as Barker Dam and areas near the bathrooms can have pools of water with mosquitoes hovering around. With that being said there are some months where it can rain and pool up that you can avoid so you don't see mosquitoes on your trip.
Rainy Months
Joshua Tree doesn't receive too much rain fall per year with only about 0.8 inches of rain during the rainiest months of January and February. Though even during these rainy months there will be opportunities for mosquitoes to mate and multiply. Joshua Tree is cooler in the winter months between January and March with average temperatures being around 40 to 60 degrees. This cool environment allows any pools of water from the rain fall to remain long enough for mosquitoes to thrive.
The months that likely have the most mosquitoes are April and May due to the cooler weather and the rainfall from January to March. There have been mosquito sightings in May and April due to the pools of water.
Final Thoughts
The desert vista of Joshua Tree is beautiful as you first drive through the park. The unique Joshua Trees scattered throughout the desert with the massive tan granite boulders contrasting against the gorgeous blue sky will make for unforgettable sights and memories. Joshua Tree is a outdoor area with many creatures and critters. Although this is a desert landscape there are still some mosquitoes.
If you use the bug spray, wipes, or lotion you should have ample protection to not have to worry too much about the mosquitoes in Joshua Tree. If you want to be strategic then you could avoid visiting the park in April and May where these are the most optimal conditions for mosquitoes to breed and be buzzing around. Since this is a desert there will be few opportunities for mosquitoes to thrive, as long as you protect yourself with repellent and the right clothing items you don't have much to worry about. Enjoy your trip to Joshua Tree!
More Helpful Resources