Hello Hiker was created by me Ray Kai.

I started HelloHiker.com because I love hiking and camping and wanted to make a helpful resource for other hikers.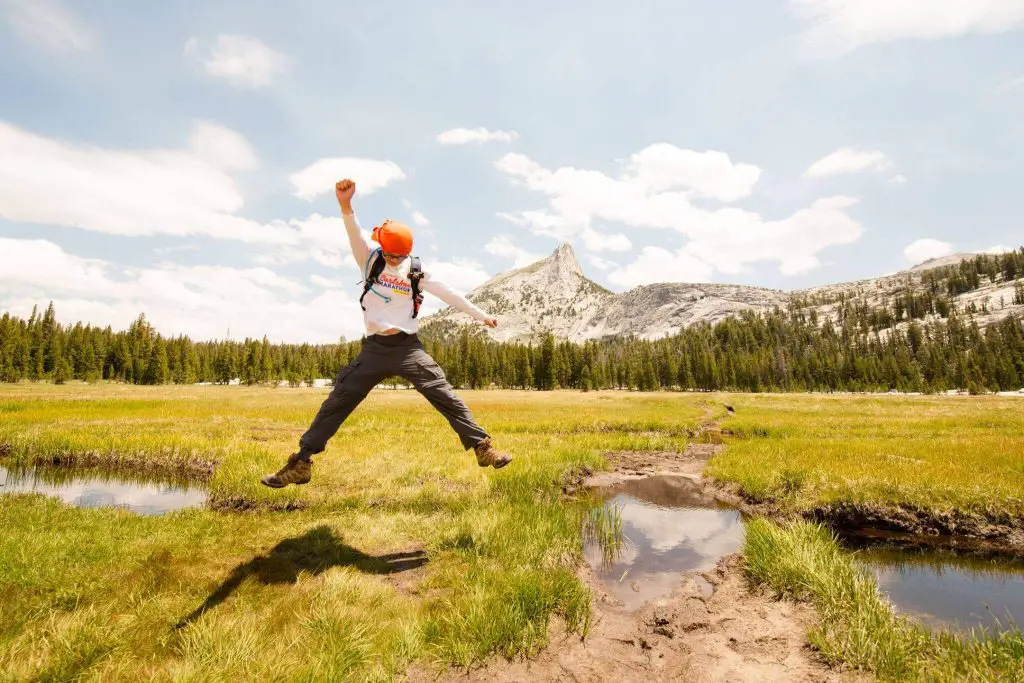 I started hiking over a decade ago with my beat-up Nikes and basketball shorts having no clue what to do. I had zero guidance and hiked with my old Jansport school bag to try and tackle Yosemite's Half Dome as my second hike ever. I managed to reach the top after scaling the infamous Half Dome cables and from there I was completely addicted.

Ever since that trip I've joined a wilderness basics course taught by local Sierra Club members with much more experience than me. From there I learned about the ten essentials, land navigation, car camping, backpacking, encounters with wild animals, and so much more.

Using my newly found skills I've been able to hike all over California, Nevada, Utah, and beyond.

I've been on the summit of Mount Whitney, San Gorgonio, Half Dome, Angel's Landing, and more!

I've hiked or camped at the following National Parks:
Yosemite National Park
Zion National Park
Joshua Tree National Park
Yellowstone National Park
Grand Teton National Park
Bryce Canyon National Park
Arches National Park
Canyonlands National Park
Capitol Reef national Park
Grand Canyon National Park
Death Valley National Park
Olympic National Park
Mount Rainier National Park
Great Sand Dunes National Park
Kings Canyon National Park
Sequoia National Park
Redwood National Park
Hawaii Volcanoes National Park
I've made many mistakes, tried out thousands of dollars in hiking gear, and been hiking in many different environments. I hope this site helps you with your hiking journey!