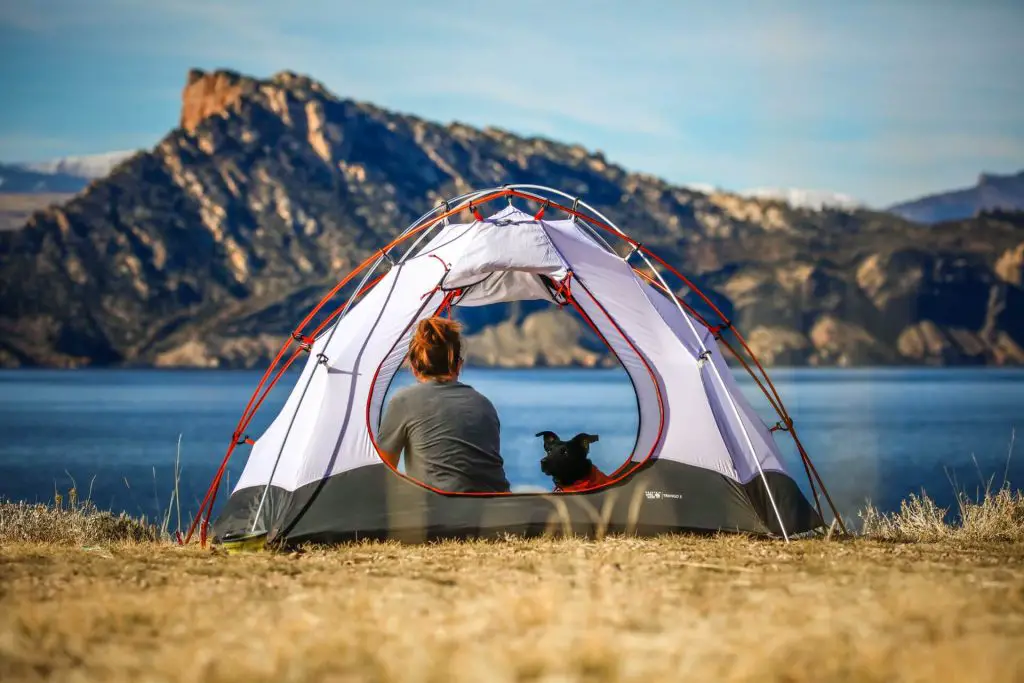 The outdoor and camping stores in New York will help you find the gear you need. They offer gear such as hiking boots, rain jackets, backpacks, tents, sleeping bags, and much more. Or if you need to stock up on camping fuel, snacks, or dehydrated meals, the local New York outdoor stores will help you.
Buying outdoor gear can be a large investment and it can be overwhelming to sort through all the various brands and offerings. Here is a list of the top 5 New York outdoor and camping stores to help you find the gear you need at the prices you can afford. These stores will help you find what you are looking for and you will be able to compare various brands and products in person to find what is right for you.
REI – An outdoor national retailer with hiking shoes, outdoor clothing, camping gear, and more.
Sierra Trading Post – Discount retailer selling outdoor shoes, outdoor apparel, camping gear, backpacks, and more at super low prices.
DICK'S Sporting Goods – A national sporting goods retailer with a solid selection for camping and hiking gear.
Patagonia – Premium outdoor brand shop offering top-tier outdoor clothing, backpacks, and travel gear.
Walmart Supercenter – A great place to find solid outdoor gear at ultra low prices.
REI
Address: 303 Lafayette St, New York, NY 10012
Phone: (212) 680-1938
Hours: MON-SAT 10AM-8PM | SUN 10AM-7PM
Store Site: https://www.rei.com/stores/soho
Google Maps Link: https://goo.gl/maps/qyC5uFK9LyhA9rQf7
Rentals: Yes
Description:
REI is a popular outdoor retailer with hiking gear, camping gear, backpacking gear, bicycling gear, and so much more.
Sierra Trading Post
Address: 156 NJ-10, East Hanover, NJ 07936
Phone: (973) 739 – 0105
Hours: MON-SAT 9:30AM-9:30PM | SUN 10AM-8PM
Store Site: https://www.sierra.com/
Google Maps Link: https://goo.gl/maps/Xyg1NUu6ArRrwn1B9
Rentals: No
Description:
Sierra Trading Post is a discount retailer that sells outdoor apparel, outdoor shoes, camping gear, backpacking gear and more. Its the TJ Maxx or Home Goods for outdoor equipment.
DICK'S Sporting Goods
Address: 2505 Richmond Ave, Staten Island, NY 10314
Phone: (718) 982-7260
Hours: MON-SAT 9AM-9PM | SUN 10AM-7PM
Store Site: https://stores.dickssportinggoods.com/ny/staten-island/626/?seo=localpack
Google Maps Link: https://goo.gl/maps/UjkBq8zGaNkvuhr66
Rentals: No
Description: DICK'S Sporting Goods
While DICK'S Sporting Goods is known for its sporting goods, they also have a solid selection for starting camping gear and hiking gear.
Patagonia
Address: 426 Columbus Ave, New York, NY 10024
Phone: (917) 441-0011
Hours: MON-TH 10AM-7PM | FRI-SUN 10AM-7PM
Store Site: https://www.patagonia.com/patagonia-nyc-upper-west-side-426-columbus-avenue-new-york-city-ny-10024/store_1523587571.html
Google Maps Link: https://goo.gl/maps/2Xnprpjc5hy8U4X4A
Rentals: No
Description:
Patagonia is one of the most popular brands in the outdoor industry due to their high quality and eco friendly materials. This is a great place to get outdoor clothing and backpacks.
Walmart Supercenter
Address: 77 Green Acres Rd S, Valley Stream, NY 11581
Phone: (516) 293-4520
Hours: MON-SUN 6AM-11PM
Store Site: https://www.walmart.com/store/5293-valley-stream-ny?cn=Tracking_local_pack_1
Google Maps Link: https://goo.gl/maps/rJ6R12meRxMK4hd67
Rentals: No
Description:
Walmart Supercenter is often the last place people would look for outdoor gear, but their Ozark Trail line is surprisingly solid. You can buy camping and hiking gear at low prices and still get solid quality and reliability.
3 Considerations Before Shopping at New York Outdoor and Camping Stores

Rentals
One of the first things to look into if you are just starting out is if the store offers rentals. Renting gear is a great way to get your feet wet without having to commit to a large purchase. You can usually rent items such as backpacks, tents, and sleeping bags. These items usually are the more expensive gear items for hikers and campers. By renting you can test items out in the field and get a feel what you like and dislike before committing to buying.
Price-match Policy
The next most important thing you want to consider is if the store offers price-matching. This one strategy has saved me thousands of dollars over the years. Whenever you are shopping you should always look the item up online to see if another store offers it at a lower price. Stores are always competing with one another for sales so even if the store you are currently in doesn't offer a sale, one of their competitors might. You can also look at online outdoor retailers which we will list in the last section. Outdoor gear can be very expensive, so the ability to match prices can save you a ton!< /p>
Return Policy
Another key consideration you should have before buying anything is what the store's return policy is. Buying outdoor gear can be a large financial commitment as some items are in the hundreds of dollars. Some stores do not let you return items and some have more lenient policies. Try to find a store that lets you return items even after you use them within a 30 day to one year timeframe. This will give you time to test out the gear and see if it is right for you.
3 Ways to Save Money at New York Outdoor and Camping Stores

Recurring Coupons
If you are on a tight deadline to buy your gear then your first way to save money on outdoor gear is to see if there are an active coupons. You can typically save between 10 to 20% by finding a coupon for the store. Stores will typically have a coupon once every quarter to drive in sales. You can search the name of your store and coupon online or ask a store representative to see if there are any active promotions running.
Seasonal Clearance
Another way to save a ton of money on outdoor gear is to way for the season end clearance. Stores will always need to clear out shelf space to make room for the upcoming season. Since outdoor companies are constantly innovating and competing they need to clear out this years inventory, so what they will do is cut the price by as much as 50% off to clear out space. I have saved a ton on winter gear when buying in the spring months.
Holiday Sales
A way to easily predict upcoming sales is to go by major holidays. Stores will typically have New Years Sales, Presidents Day, Memorial Day, Independence Day, Labor Day, Black Friday, and Holiday sales each year. Competition amongst stores will heat up and they will offer great deals on a variety of items. If you shop across multiple stores you can save a great deal on many great outdoor items.
3 Online Alternatives to New York Outdoor and Camping Stores
Sierra Trading Post
One of my favorite stores to shop at is Sierra Trading Post. This is a store that is owned by the same company as Tj Maxx, Marshalls, and Home Goods. If you have ever been to those stores you know what great deals you can find. This store will have huge savings as much as 70% off your favorite out door brands. The main challenge of shopping here is an unpredictable inventory.
Backcountry.com
Another site you should definitely check out is Backcountry.com. This store has everything you could ever want for the outdoors and they have a top-notch support staff that is ready to answer any questions you may have and offer suggestions from actual hikers. This site also has many great deals and a wonderful return policy.
Amazon
Amazon has everything, including outdoors. Amazon has many great selections that provide tremendous value. You can find many smaller brands on Amazon to help save your budget. I've bought many great and reliable outdoor items from Amazon by reading the user reviews and finding YouTube videos to see what the product is actually like. Buying outdoor gear from Amazon has saved me a ton of money.
Summary
Finding outdoor gear locally is always a fun adventure. Many of the stores will provide you with a huge selection of brands for all kinds of budgets. If you follow the strategies above you will likely be able to save hundreds of dollars all while getting great outdoor gear.
Once you have had the chance to check out these local camping and outdoor stores then you can start to explore their online alternatives. I have found there are many outdoor items that are much cheaper online that you don't need to see in person that can help preserve your budget. Enjoy all of your upcoming outdoor adventures with your new gear!
Other Helpful Resources