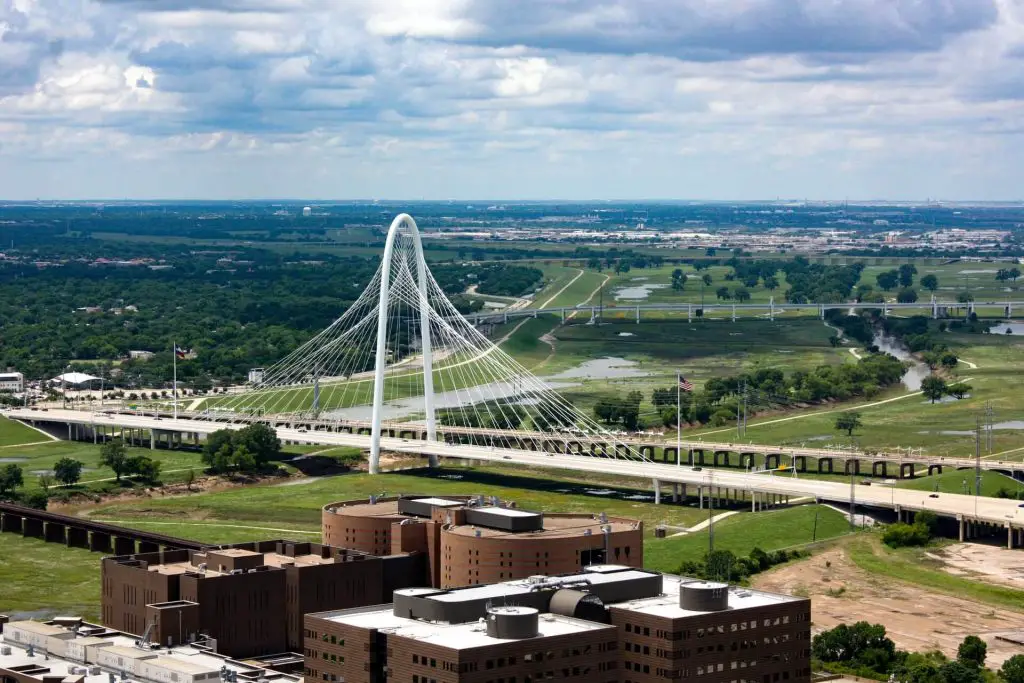 The Dallas outdoor goods and camping stores will help you find the gear you are looking for. These stores will have all the outdoor gear such as hiking boots, rain jackets, backpacks, sleeping bags, tents and much more. There are large national retailers and there are also small mom and pop shops that sell all sorts of outdoor gear.
Below is a list of the top 5 outdoor goods and camping stores located in Dallas. Each store is unique with its store policies and gear selection. Outdoor gear can cost a ton, so we've also included 3 considerations to have before you buy anything at any of these stores to help you make a stress-free purchase. We've also included tips in the last section to help you save hundreds of dollars on your outdoor gear!
REI – National chain that sells outdoor clothing, footwear, and more.
Academy Sports + Outdoor – Sporting goods chain that provides athletic clothing, footwear, and outdoor gear.
Patagonia Dallas – Premium outdoor apparel retailer for hiking jackets, down jackets, rain jackets, backpacks, and more.
Columbia Factory Store – Outlet store that sells high quality outdoor clothing, outdoor footwear, and outdoor accessories.
Walmart Supercenter – Affordable retailer that has great budget friendly options for outdoor clothing and outdoor gear.
REI
Address: 5929 E NW Hwy, Dallas, TX 75231
Phone: (214) 368-1938
Hours: MON-FRI 10AM-9PM | SAT 10AM-8PM | SUN 11AM-7PM
Store Site: https://www.rei.com/stores/dallas.html
Google Maps Link: https://goo.gl/maps/5oykn1zq8ZhNkQ3L8
Description:
REI is a national chain that carries outdoor gear and apparel from many of the top outdoor brands. Here you can find hiking shirts, jackets, pants, shoes, boots, camping gear and so much more. You can order online and pick-up in store.
Academy Sports + Outdoor
Address: 6375 E NW Hwy, Dallas, TX 75231
Phone: +(469) 329-7901
Hours: SUN-TH 9AM-9PM | FRI 9AM-10PM | SAT 8AM-10PM
Store Site: https://www.academy.com/storelocator/texas/dallas/store-0078
Google Maps Link: https://goo.gl/maps/qJTEHpwCvFMbFYJn6
Description:
Academy Sports + Outdoor is a sporting goods chain that sells gear such as athletic apparel, footwear, and outdoor gear.
Patagonia Dallas
Address: 2626 Main St, Dallas, TX 75226
Phone: (469)676-4836
Hours: MON-SUN 11AM-6PM
Store Site: https://www.patagonia.com/patagonia-dallas-2626-main-dallas-texas-75226/store_Patagonia-Dallas.html
Google Maps Link: https://goo.gl/maps/gQ7p29CCzPUm97uN6
Description:
Patagonia Dallas provides premium outdoor apparel, outdoor backpacks, and travel gear. Patagonia is known for their quality and sustainable materials. If you're looking for outdoor shirts, rain jackets, down jackets, or winter sport clothing this is a must visit.
Columbia Factory Store
Address: 1000 Lyndon B Johnsin Fwy, 1000 I-20 Ste, Grand Prairie, TX 75052
Phone: (214) 516-6547
Hours: MON-TH 11AM-8PM | FRI-SAT 10AM-9PM | SUN 12PM-6PM
Store Site: https://stores.columbia.com/grand-prairie-factory-store
Google Maps Link: https://goo.gl/maps/bojU4dt7xYepJVHB8
Description:
Columbia Factory Store is an outlet store where you can purchase outdoor clothing, outdoor footwear, and other outdoor accessories from one of the most trusted outdoor brands at steep discounts.!
Walmart Supercenter
Address: 1521 N Cockrell Hill Rd, Dallas, TX 75211
Phone: (214) 330-7249
Hours: MON-SUN 6AM-11PM
Store Site: https://www.walmart.com/store/5147-dallas-tx
Google Maps Link: https://goo.gl/maps/DCP7NSjfJpYqZFcg9
Description:
Walmart Supercenter is one of the last places people usually look, but they have a surprisingly solid selection for outdoor clothing and affordable camping gear.
3 Considerations Before Shopping at Dallas Outdoor and Camping Stores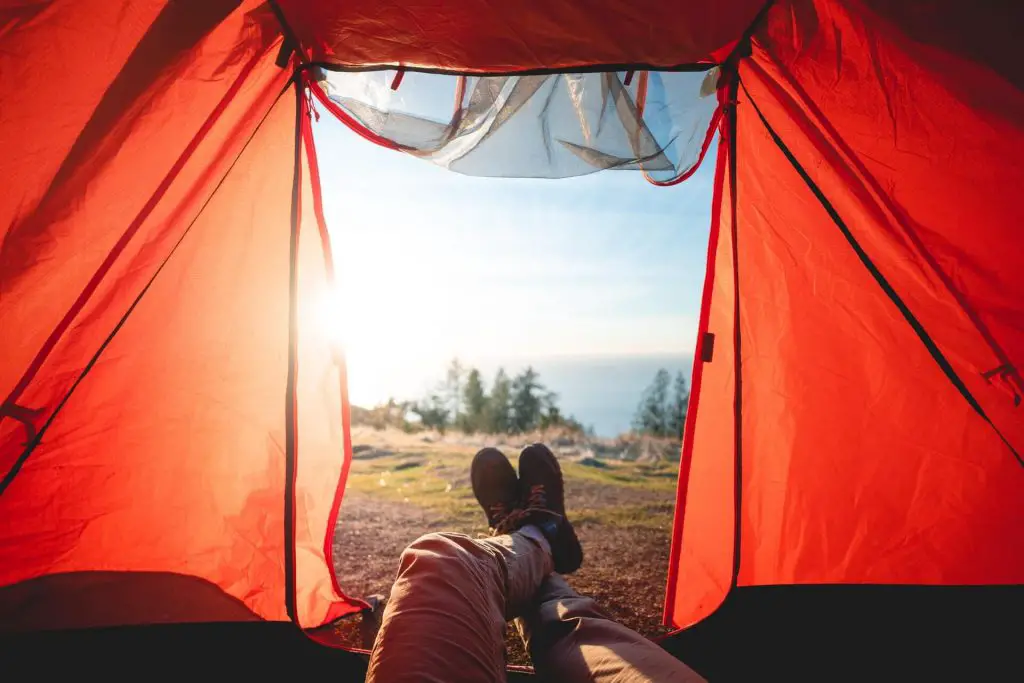 Return Policy
The first consideration to have to make a stress free purchase is finding out the store's return policy. You want to be able to buy gear, test it out, and then return it if it isn't right for you. Some stores will allow you to return used gear within 30 days to a year while others have a no return policy. This is important because the item may feel right in-store, but once you get out in the wilderness to test it out, it may not be right for you. You should also find out if there is a restocking fee.
Brand Offerings
The next most important consideration you should have is what brand offerings the Dallas outdoor store has. Some stores will have their own custom brands, while others will contain products from a variety of outdoor brands. The larger your brand selection, the better. Having more brands to choose from will show you differences in price and quality so you can pick the best items that match your budget.
Rentals
One thing many people don't know about is outdoor gear stores sometimes will provide rentals. This is a great way to try out tents, sleeping bags, and other expensive outdoor gear before you take the plunge and buy. You can test out many different brands and see how the materials have lasted after many uses. Rentals are a fantastic way to save money and test out gear.
3 Ways to Save Money at Dallas Outdoor and Camping Stores
Used Gear Sales
Since hiking gear can use up a lot of your money, there are three main ways you can save money on buying new gear. The first way to save money is to find out if your local stores have used gear sales. Used gear sounds gross to some, but if you dig deeper there are plenty of items you can buy that can save you a ton of money with some gentle cleaning. Some people return items after one use because it just wasn't for them. This passes on the savings to you. You can buy items such as tents, sleeping bags, sleeping pads, and even backpacks and save a lot of money because they were used just a handful of times.
Holiday Sales
Another great way to save money is to wait for major holiday sales. Stores are always trying to entice customers to buy more gear by offering deals. The best times to shop are typically around major holiday sales. Outdoor retailers will usually have deals on New Years, Presidents Day, Martin Luther King Jr. Day, Memorial Day, Independence Day, Labor Day, Thanksgiving, and Christmas. These holidays are a predictable time to expect sales. These sales will usually save you between 15 to 40% off!
Season-end Clearance
The other best time to save money is buying gear during season-end clearance. Stores are generally trying to make space for next season's items which will save you a ton of money. The only downside to this is you will only be able to use this gear for a short while as the season is about to end. Another added bonus is you can stack the season end clearance with a holiday sale and save even more!
3 Alternative Online Options to Dallas Outdoor and Camping Stores
Backcountry.com
The local outdoor and camping stores in Chicago are fantastic, however sometimes they might not carry the items you need, so here are three online alternatives to consider. The first site you should checkout is Backcountry.com. This is one of the best sites to get the best deals and get the best help. They have a wonderful customer service team to help answer any gear questions you may have. They have a huge selection of brands and usually have good deals.
Amazon.com
Another place you should consider checking out is Amazon.com. Amazon has everything, including outdoor gear. This is a fantastic place if you have a limited budget. Amazon carries many lesser known brands that focus on providing great utility at a low price. You can scope out the reviews on the site and find Youtube videos to get honest reviews. I've saved a ton of money buying lesser known brands on Amazon for my outdoor gear.
Moosejaw.com
Another site that I have been shopping at for years is Moosejaw.com. This is another great place to get amazing deals on outdoor gear. You can get almost everything you need here and save a ton of money on your favorite brands.
Summary
Buying outdoor gear for hiking and camping can be a large financial commitment. Finding the right gear and right brands for you can take trial and error over many years, but by having local outdoor stores you can rely on, you can speed up the process and find the right gear for you. It has taken me years to learn about various brand offerings and differences in quality and convenience. This is a journey everyone takes at their own pace.
As you go on more outdoor adventures and test out your gear, be sure to use the tips above to help you save hundreds if not thousands of dollars over the years on all of the outdoor gear you buy. These strategies have helped me save a ton and helped me find the gear that works best for me. Enjoy all of your outdoor trips with your new gear!
Other Helpful Resources