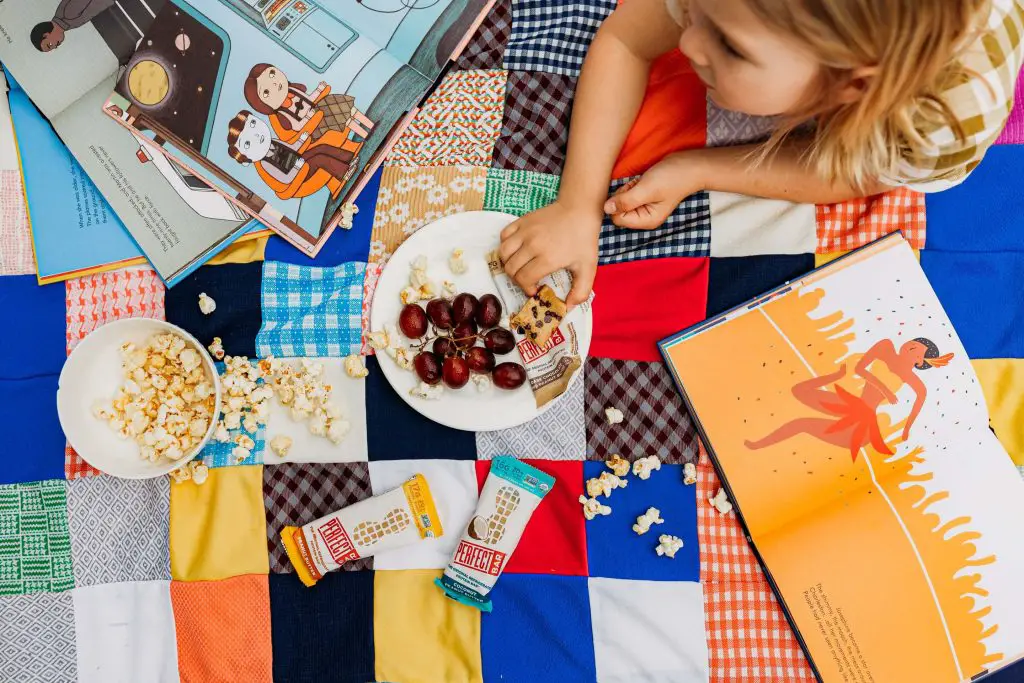 Going on a camping trip helps you get away from the city, relax, and see many great sights in nature, however having the right camping treats helps create even better memories. Sitting down after a long day hiking or other outdoor activities and having the right camping treats is just wonderful. What camping treats can you bring that don't need fire?
Camping treats that don't need fire are chips, crackers, cookies, candy, popcorn, rice krispy treats, trail mix, dried fruits, honey and cheese, banana chips, coconut, chips, nutella snack packs, or Honey Stinger Waffles.
This list of camping treats can all be enjoyed without a fire. While some are more healthy than others, they all will provide great morale boosters. The great taste and textures will help capture a nice moment in time as you are sitting there relaxing at camp and munching away on a delicious snack. Here is a list of 12 great camping treats you can bring on your next camping trip, there are some things you should be mindful of as you select your menu of camping treats.
Delicious Camping Treats That Don't Need Fire

Chips or Crackers
The first set of camping treats you can bring that are the most delicious, are some chips or crackers. Bringing chips may not be the most healthy but they will provide a great morale boost and a nice crunchy texture. After eating granola bars or trail mix all day you deserve a nice change of pace.
Another camp treat you can bring are crackers. Crackers are great because they will help you replenish sodium you lost throughout the day. Crackers also go great with cheese, honey, and tuna. Crackers pack well and taste great.
Cookies or Candy
The next set of camping treats you can bring that are probably taboo on many campers list are cookies and candy. You have your calories and meals planned out and your energy boosting snacks, but what about the treats that will give you a real pick-up. Not everything is about calories and energy. Bring your favorite cookies to enjoy while you rest and relax at camp will give you those wonderful camping moments of pure bliss.
You might feel guilty packing your favorite candy bar. You might even have quickly stashed the candy in your pack in fear of judgement from your partner. All that will quickly melt away as you reach into your bag and grab your favorite candy to snack on at camp. Share sizes are likely more than welcome. Bringing candy has been my go-to morale booster on camping trips. That end of the day desert or that mid-day pick-up is usually the perfect thing.
Popcorn or Rice Krispy Treats
On the final set of delicious camping treats you can bring are popcorn and rice krisypy treats. You can explore a number of paths for flavors with popcorn. You can stay safe with savory popcorn with salt, butter, cheese, and more. You can take the path less traveled and go with sweet options such as caramel, chocolate, or cinnamon popcorn.
Angie's Boom Chicka Pop Popcorn on Amazon
The ultimate nostalgia snack for some, rice krispy treats. Make no mistakes about the sweet, crunchy, gooey goodness of rice krispy treats. With no fire or heat needed, you can tear it open and be teleported back to childhood with one bite. Rice krispy treats now come in in a variety of flavors including chocolate, strawberry, birthday cake, and some even are topped with candy.
Rice Krispies Treats Variety Pack on Amazon
Energy Boosting Camping Treats That Don't Need Fire

Trail Mix
Now that we have the bad influence camping treats out of the way, this next section will help you with restoring calories and recovering the energy you burned while hiking and doing other outdoor activities. The first on the list is old reliable trail mix, however the devil is in the details.
With trail mix you can choose with a bag full of dried nuts and dried fruits or you can get the mixes with dried nuts and candy. Some trail mix also have chocolate covered dried fruits for a wonderful surprise. This is one of the go to camping treats that don't need fire.
Dried Fruits
The further we get away from the start of the list, the healthier it will get. The next item on the list is dried fruits. You can get dried apples, dried mangoes, dried bananas, and any other dried fruit really. This is a great alternative to gummy bears or candy as you get all of the natural sugars. The nice chewy texture is a good change of pace from all of the crunch from your other treats.
365 Dried Mango Slices on Amazon
Honey and Cheese
To round out our energy boosting camping treats, this is one of my favorites. If you want to cut out on the sugar but still want something sweet then honey should be in your pack. Getting some honey with tea in the morning or honey with cheese will be an unexpected delicious treat. The combination of the honey and cheese will help you replenish lost calories and help you boost your energy.
Camping Treats That You Probably Never Heard Of

Banana Chips or Coconut Chips
We went over the staples and some expected items for camping treats, now lets dive into camping treats you might not have heard of. The first on the list are banana chips. This may sound boring but this is probably the biggest sleeper on the list. Banana chips pack a ton of potassium to help you recover your sore muscles and they also have many great flavors such as garlic parmesan, buffalo, and even nacho cheese. Banana chips have a unique taste and texture.
Checkout Bubba's Banana Chips on Amazon
The next item on our list is coconut chips. Coconut chips will help replenish lost sodium and an explosion of flavor in each bite. The crispy and crunch texture will leave you wanting more after each bite.
Nutella Snack Packs
You probably have seen nutella jars in stores and all over the internet, but did you know nutella makes small snack packs that come with dipping sticks? This wonderful creation will boost your morale and happiness with each stick you eat. This is definitely a must pack for all of your camping trips.
Honey Stinger Waffles
Last but not least are the honey waffle stingers. This is a popular item in running communities, but a much needed addition to every camper's pack. These waffles offer a nice soft and gooey texture. The sweetness of the honey and the combination of the waffle texture will make you regret not bringing more.
Honey Stinger Waffles on Amazon
Final Thoughts
Getting all of your camping great and planning the logistics can take some of the fun away from your camping trip, but planning which camping treats to bring can be a joy. Having that perfect camping treat to look forward to once you have your tent setup, your sleeping pad inflated, and your sleeping bag rolled out is a great reward. Also having another camping treat to chomp down on after your dinner is pure bliss.
Having the right camping treats with a delicate balance of being healthy and nutritious and delicious and decadent will make the perfect camping moments. Having a good variety of textures and tastes will keep you coming back for more. Enjoy your next camping trip with these wonderful camping treats that do not need any fire.
More Helpful Resources