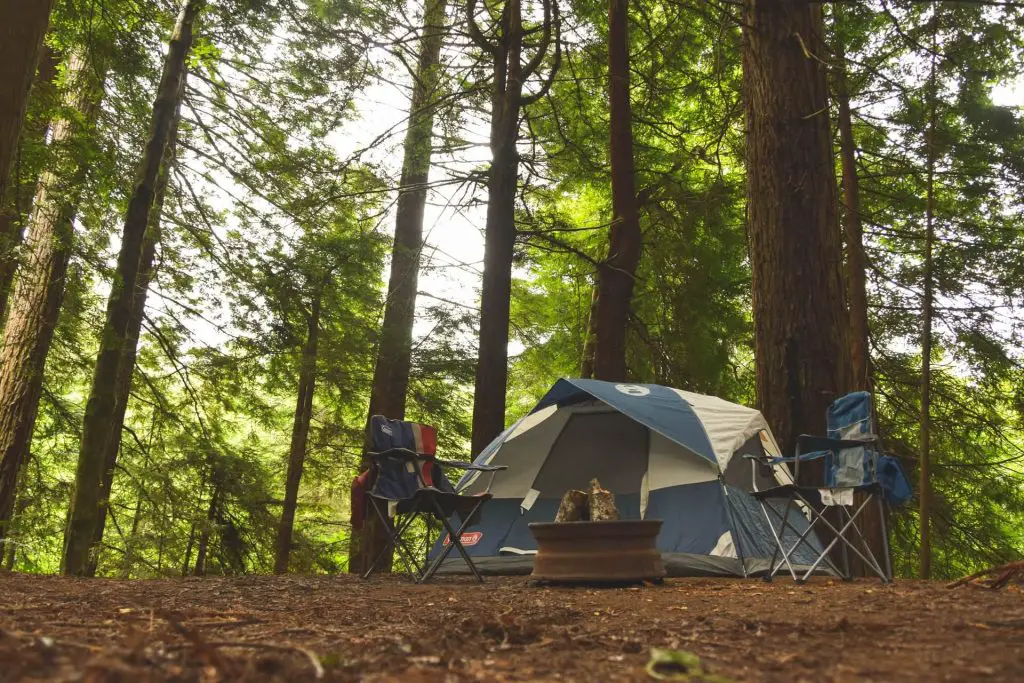 Portland is home to many wonderful hiking trails that take you along raging rivers, beneath towering waterfalls, through tranquil forest paths, and to the top of mountains with sweeping views. Having so much great hiking attracts many locals to go hiking that need outdoor gear.
Here is a list of the top 5 outdoor stores in Portland. You will be able to find a wide variety of outdoor gear for your day hikes, camping trips, and deep backpacking trips. Using the list below you will be able to find a store that fits any budget and be able to find all the outdoor gear you need. We will also go over three main considerations before you buy so you can buy the right gear with no regret and stress.
Next Adventure – outdoor goods store with new and used gear.
U.S. Outdoor – outdoor detailer with new gear for hiking, camping, and winter sports.
Sierra – discount outdoor retailer with outdoor clothing and gear for hiking and camping.
Sportsman's Warehouse – Outdoor recreation retailer that features apparel, footwear, equipment, and accessories.
REI – REI is a national retail chain that carries gear, clothing, footwear for hiking, camping, water sports, winter sports, and more.
Next Adventure
Address: 426 SE Grand Ave, Portland, OR 97214
Phone: +(503) 233-0706
Hours: 10AM-7PM
Store Site: https://www.nextadventure.net/
Google Maps Link: https://g.page/next-adventure-outdoor-store?share
Description: Next Adventure focuses on new and used hiking and camping apparel and gear for outdoor enthusiasts.
U.S. Outdoor
Address: 600 NW 14th Ave Suite 100, Portland, OR 97209
Phone: (503) 223-5937
Hours: MON: Closed| TUES-SAT 11AM-7PM | SUN 11AM-6PM |
Store Site: https://www.usoutdoor.com/
Google Maps Link: https://goo.gl/maps/kcGbdB5XS94hcY6p9
Description: U.S. Outdoor is a longtime shop focusing on outdoor sports such as hiking, camping, and snow sports.
Sierra
Address: 11270 NE Evergreen Pkwy, Hillsboro, OR 97006
Phone: (503) 439-3947
Hours: MON-SAT 9:30AM-9:30PM | SUN 10AM-8PM
Store Site: https://www.sierra.com/
Google Maps Link: https://goo.gl/maps/MHREYA4hi9c1VDK28
Description: Sierra is a discount retailer for outdoor goods. They stock premium outdoor brands and offer massive discounts for outdoor clothing and gear.
Sportsman's Warehouse
Address: 10645 NE Tanasbourne Dr, Hillsboro, OR 97124
Phone: (503) 844-9100
Hours: MON-TH 9AM-9PM | FRI-SAT 7AM-9PM | SUN 10AM-6PM
Store Site: https://www.sportsmans.com/
Google Maps Link: https://g.page/SportsmansHillsboro?share
Description: Sportsman's Warehouse  is an recreation retailer for outdoor goods that offers outdoor apparel, footwear, gear, and more.
REI
Address: 12160 SE 82nd Ave Suite 3015, Happy Valley, OR 97086
Phone: (503) 659-1156
Hours: MON-FRI 10AM-8PM | SAT 9AM-9PM | SUN 10AM-7PM
Store Site: https://www.rei.com/stores/clackamas
Google Maps Link: https://goo.gl/maps/tALZwz6zEQw45CXu6
Description: REI is a popular national retail chain that offers outdoor clothing, footwear, gear, and more for hiking and camping.
3 Considerations Before Shopping at Portland Outdoor and Camping Stores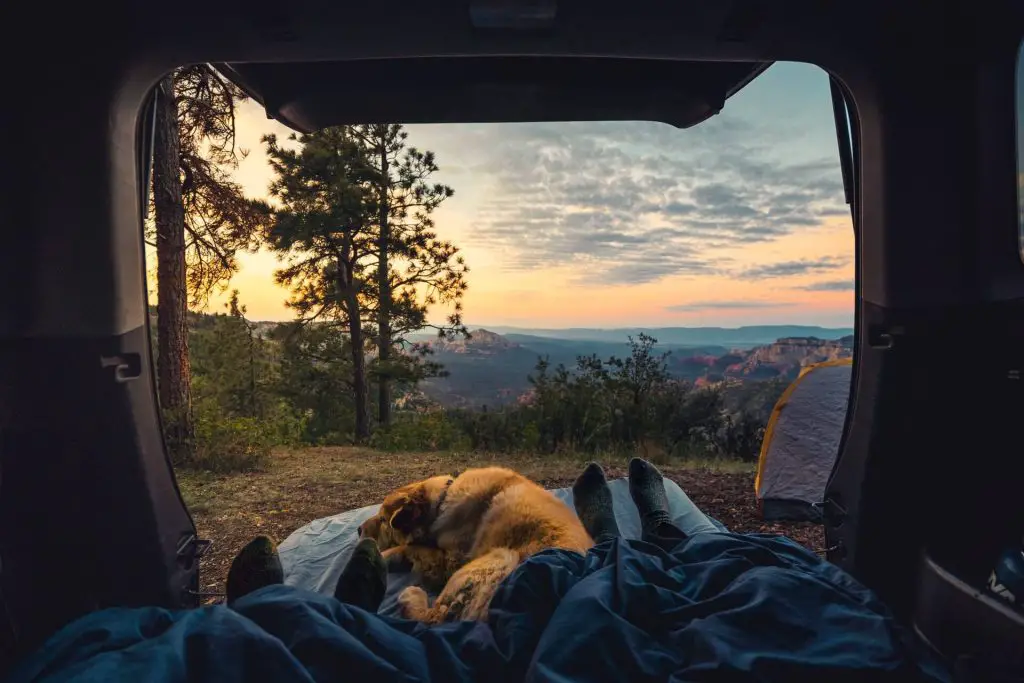 Return Policy
Before you buy anything the first thing you should look into is the return policy. You want to shop at a store with a generous return policy with at least a 30 day return window. Another thing to think about with return policy is if the store allows you to return used items or if they need to be brand new. Since you are buying outdoor items you should be able to try them out and see if they work for you. Items that may fit or feel right in the store may feel completely wrong once you take them hiking or camping.
Brand Selection
The next thing to consider is the brand selection the store offers. Some stores will offer more budget friendly brands, while others will only have more premium and expensive brands. Knowing what brands the stores offer will let you know if the items fall within your budget. You can start off at the more budget friendly options and upgrade as time passes.
Price-matching
Outdoor gear can be very expensive, so you should find out if the store offers price-matching. Price-matching allows you to match the price of a competitor for an item that is in store. Some stores will only price-match with local competitors or national retail stores, so check with the store clerks to see what stores they will match prices against. Using price-matching has saved me hundreds of dollars over the years and can save you a lot of money too.
3 Ways to Save Money at Portland Outdoor and Camping Stores
Seasonal Clearance
Now that you know three main considerations before you buy, lets go over three ways you can save money before you buy. The first way to save money is to wait until stores have seasonal clearance. This can save you anywhere between 20 to 60% off. Stores need to clear shelf space for the upcoming season, so they will drastically mark-down gear from the previous season. Buying out gear at this time will save you a ton of money and will get you gear for seasons to come. The difference in upgrades from this years boots, jackets, and tents are negligible from year to year, so don't worry about getting the latest and greatest items.
Holiday Sales
If you don't want to wait until season end clearance, then the next best time to buy outdoor items is near major holiday sales. Stores will be trying to attract as many customers into their stores so they will offer sales between 10 and 25% off. That means there will be sales throughout the year, but the savings won't be as great as the seasonal clearance. You will be able to save money for New Years, Presidents Day, Memorial Day, Independence Day, Labor Day, Black Friday, and before Christmas sales.
Used Gear Sales
The alternative to waiting for regular sales is to find out if your local store hosts used gear sales. Since these are outdoor gear stores they will likely have used gear items that have been returned. Many outdoor stores will offer a used gear sale where you can save between 30 to 70% off slightly used gear. You can find items such as hiking jackets, down jackets, tents, sleeping bags, sleeping pads, boots, and more. Many of these items have likely only been used once or twice and look pristine. This is a fantastic way to save even more money if you don't mint slightly used items.
3 Alternative Online Outdoor and Camping Stores
>
Amazon
You can find anything at Amazon, including hiking and camping gear. Amazon is a great place to find big outdoor brands as well as smaller and newer outdoor brands. Amazon will have a lot of camping gear that offers similar quality as the more established brands at a fraction of the cost. You can read user reviews and watch videos to see the quality from smaller brands before you buy. This is a great alternative to shopping locally and saving even more money.
Checkout Amazon Outdoor Goods Here
Sierra Trading Post
Sierra Trading Post is like shopping at an online Home Goods or Ross. That's because Sierra Trading Post is owned by the same parent company as the other two companies. These types of stores offer premium brands at a massive discount. You can find outdoor clothing and gear here, but the downside is you will never know exactly what to expect. Checking this site periodically will allow you to find many hidden gems at complete steals.
Backcountry.com
If you are looking for a more traditional online retailer with well established brands then Backcountry is the place for you. Backcountry has the best customer service in the outdoor industry. They hire outdoor enthusiasts who have real world experience with the gear and will be able to make knowledgable recommendations to you and answer all of your questions. Backcountry also has many sales throughout the year.
Summary
The local Portland outdoor gear and camping gear stores have a lot to offer. You will be able to find all the gear you are looking for. If you know the stores return policy, brand offerings, and price-matching policies you will be able to make a stress free purchase. All of these local stores will have a wide variety of offerings for budgets of any size.
Once you have explored your local outdoor stores in Portland, you can start strategizing on when to buy other gear at certain sales. If you slowly buy the gear you need, you will likely save hundreds of dollars on your hiking and camping gear. As you buy and test gear from local stores, eventually you can mix in online stores and have an even larger selection to choose from. Enjoy all of your new outdoor gear!
More Helpful Resources