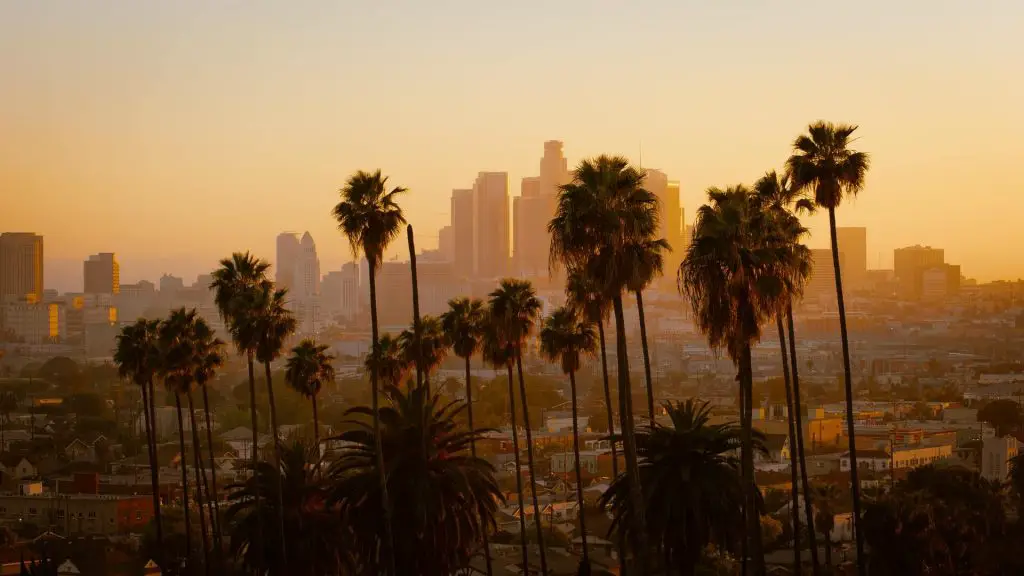 The outdoor and camping stores in Los Angeles provide a wide variety of outdoor gear such as outdoor apparel, outdoor footwear, backpacks, tents, and so much more. The large array of outdoor brands for your gear needs is great for budgets of any size. You will be able to find all of your gear needs for your upcoming adventure.
Here is a list of the top 5 outdoor and camping stores in Los Angeles. Each of these stores will have unique offerings and in-store experiences for you to find your hiking goods or camping goods needs. Each of these stores will be able to accommodate beginning hikers and campers to be more advanced. There will also be a wide range of pricing so you can get the gear you need at your current budget.
REI – A national chain that has outdoor clothing, outdoor shoes, hiking gear, and camping gear.
Columbia Factory Store – They carry great outdoor apparel and footwear.
Hatchet Outdoor Supply Co – They stock camping supplies, outdoor gear, outdoor clothing, and more.
Patagonia Pasadena – Outdoor clothing, hiking and backpacking bags, and travel bags.
Dick's Sporting Goods – General sporting goods store with hiking and camping gear.
REI Arcadia
Address: 214 N Santa Anita Ave, Arcadia, CA 91006
Phone: (626) 447-1062
Hours: MON-THURS 10 AM-9 PM | FRI-SAT 9 AM-8 PM | SUN 10 AM-6 PM
Store Site: https://www.rei.com/stores/arcadia.html
Google Maps Link: https://goo.gl/maps/Eqv6JGwjnhpgHXF2A
Description:
REI is a national outdoor retail chain. They typically have one of the largest selections of outdoor brands to choose from. REI has an amazing 100% satisfaction guarantee by allowing customers to return or replace items they bought within one year from purchase.
Columbia Factory Store
Address: 100 Citadel Dr Ste 636, Commerce, CA 90040
Phone: (323) 726-2182
Hours: MON-SUN 10AM – 9PM
Store Site: https://stores.columbia.com/commerce-factory-store#/?zoom=15&lat=34.00605572000002&lng=-118.15219358000002
Google Maps Link: https://goo.gl/maps/9iNDQAikHRQz5tnPA
Description:
Columbia Factory Store is an outlet store which supplies fantastic outdoor clothing and footwear. You can buy reliable outdoor gear at a huge discount. Here you can expect to find outdoor shirts, down jackets, rain jackets, trail runners, hiking boots, and more.
Hatchet Outdoor Supply Co
Address: 941 E 2nd St #101, Los Angeles, CA 90012
Phone: (213) 221-7459
Hours: FRI_SAT 11AM- 5PM | Sun 12PM- 5PM
Store Site: http://www.hatchetsupply.com/
Google Maps Link: https://goo.gl/maps/xz9Tv5nSyApxAbuR8
Description:
Hatchet Outdoor Supply Co is for the modern adventurer. They source outdoor clothing, accessories, and gear for your outdoor adventures. Their unique selection of outdoor gear and modern approach to store setup will make you feel right at home.
Patagonia Pasadena
Address: 47 N Fair Oaks Ave, Pasadena, CA 91103
Phone: (626) 795-0319
Hours: MON-SAT 10AM-6PM | SUN 11AM- 6PM
Store Site: https://www.patagonia.com/patagonia-pasadena-47-north-fair-oaks-avenue-pasadena-california-91103/store_924603110.html
Google Maps Link: https://goo.gl/maps/eUVj1LVDc9N3KT6RA
Description:
Located near the Rose Bowl in Old Town is the Patagonia Pasadena Store. They have gear for your travel, snow sports, climbing, trail running, camping and hiking needs. Patagonia has a reputation for having great outdoor clothing, backpacks, travel gear, and more. You can order online and pick-up in store.
Dick's Sporting Goods
Address: 21800 Hawthorne Blvd #301, Torrance, CA 90503
Phone: (424) 206-4240
Hours: MON-SAT 9 AM- 9PM | SUN 10AM – 7PM
Store Site: https://stores.dickssportinggoods.com/ca/torrance/1295/?seo=localpack
Google Maps Link: https://goo.gl/maps/oDcMRqgL2M57kSQ37
Description:
Dick's Sporting Goods is a national chain that has sporting equipment, sporting apparel and footwear, and some outdoor equipment. You can find outdoor clothing such as shirts, jackets, and pants. They also have hiking accessories and camping gear.
3 Considerations Before Shopping at Los Angeles Outdoor and Camping Stores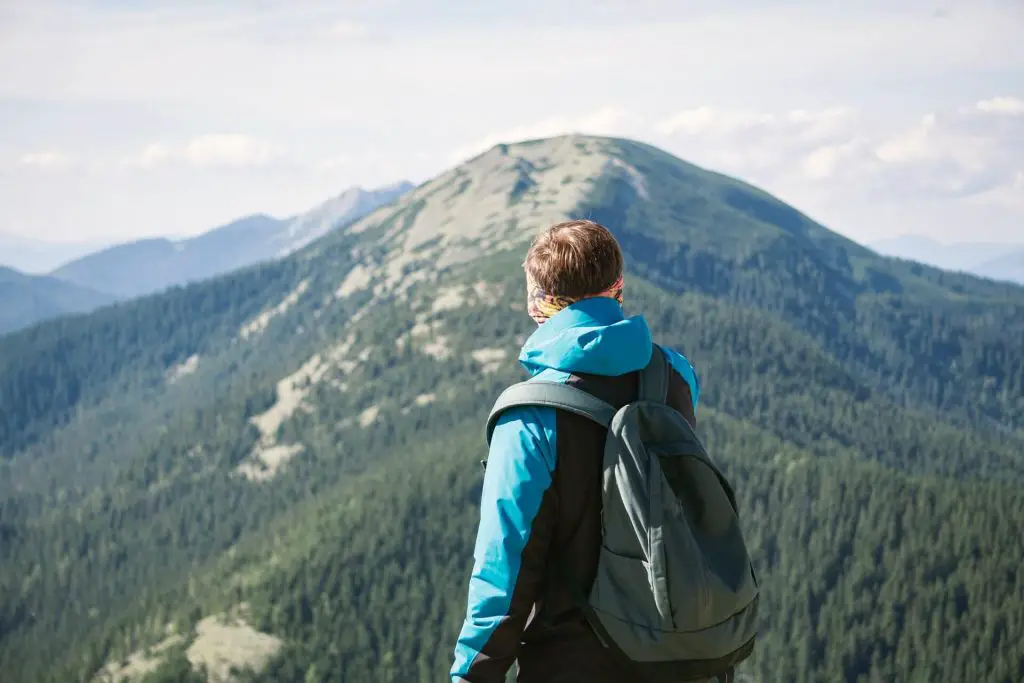 Brand Selection
Before you buy any outdoor goods from any of these local Los Angeles outdoor stores, there are three things you should consider. The first thing you should consider is the brand selections from each store. By having a large array of brands to choose from you will be able to see the difference in quality for stitching, materials, and durability. Then you can try on each of the brands to find the one that fits the best for you. Some stores might have a limited brand selection, so you should definitely check out multiple stores.
Returns
Another important thing to consider is what the return policy is. Some stores only have a 30 day return policy and you must return the item in brand new condition. This can be a challenge if you want to test out something like hiking boots, a rain jacket, or a tent. Be sure to ask the customer service representatives what their return policy is. Some stores also have an online shop where you must return to their warehouse and not their store, so look at their online return policy also to avoid any headaches.
Rentals
Another thing you might want to look into is if the store provides rentals for outdoor gear. Sometimes you don't want to commit to an expensive purchase or you just need to rent something for an upcoming trip. Renting is a great way to try out gear at a low cost. Renting is also great if you are trying out a new activity such as camping and might not want to commit to a large purchase yet.
3 Ways to Save Money at Los Angeles Outdoor and Camping Stores
Holiday Sales
When you walk into an outdoor store, you might get hit with sticker shock. I remember the first time I walked into REI and my jaw dropped when looking at the price tag for some down jackets and tents. Over the years I have learned it is best to wait for holiday sales to save a lot of money. During major holidays such as New Year, President's Day, Memorial Day, Independence Day, Labor Day, Black Friday, and Christmas, there are usually 20 to 50% off sales. This has saved me hundreds of dollars on outdoor gear.
End of Season Clearance
If you have the patience and want to plan ahead for next year then another great way to save money is to wait for end-of-season clearance. You can buy winter gear at deep discounts during the spring months. Generally every 3 months, outdoor companies need to get rid of the previous season or last year's model. This is a great time to get amazing discounts on this gear. The gear is still good, but it's just routine for companies to clear out inventory to make space for the latest and greatest items. From experience, the new models are only marginal improvements and last year's models are still fantastic.
Price Matching
One of the great benefits of shopping today is that many stores do price matching to online stores. They want to be able to capture sales right away so they will match the prices. When you find an item you like in the store, always look up the same item online to see if you can find it at a lower price. From there ask the cashier if the store matches online prices and present the page of the product. You can typically find the price matching policy online if you don't want to be rejected at the last second!
3 Online Alternatives to Los Angeles Outdoor and Camping Stores
MooseJaw.com
The list above is the top 5 Los Angeles camping goods and outdoor goods stores, but traffic in Los Angeles can be very bad. If you are okay with buying items without seeing them or you want options to price match against then here are three of my favorite outdoor gear sites to shop at. [Moosejaw.com](http://moosejaw.com) is a fantastic site that offers discounts year-round. They have an amazing return policy and ship very quickly.
Sierra.com
Sierra.com also known as Sierra Trading Post is one of the brands that owns TJ Max, Marshalls, and Home Goods. Those are great stores that offer huge discounts on brand-name clothing, so Sierra Trading Post is them but for outdoor gear. They offer steep discounts on hiking and camping goods.
Backcountry.com
Another wonderful online outdoor gear site is Backcountry.com. This site has been around for years and always has amazing deals on outdoor gear. I have saved hundreds of dollars buying camping and hiking gear from this store. They also ship fast and have a great return policy.
Summary
The outdoor sports stores in Los Angeles will provide you with the best camping and hiking gear items. Whether it be trail runners, tents, sleeping bags, or backpacks, you will be able to find what you need. I know hiking and camping gear can be very expensive, but follow the tips above and you should be able to save 20 to 50% off on your purchases and be able to get the best gear at great prices.
The list above is only 5 of the top camping and outdoor stores in Los Angeles. There are definitely more for you to check out, but these are a great place to start. If you plan ahead and shop both online and in-store you can save even more money. Enjoy your upcoming outdoor adventures and I hope you find the hiking and camping goods you are looking for!
Other Helpful Resources