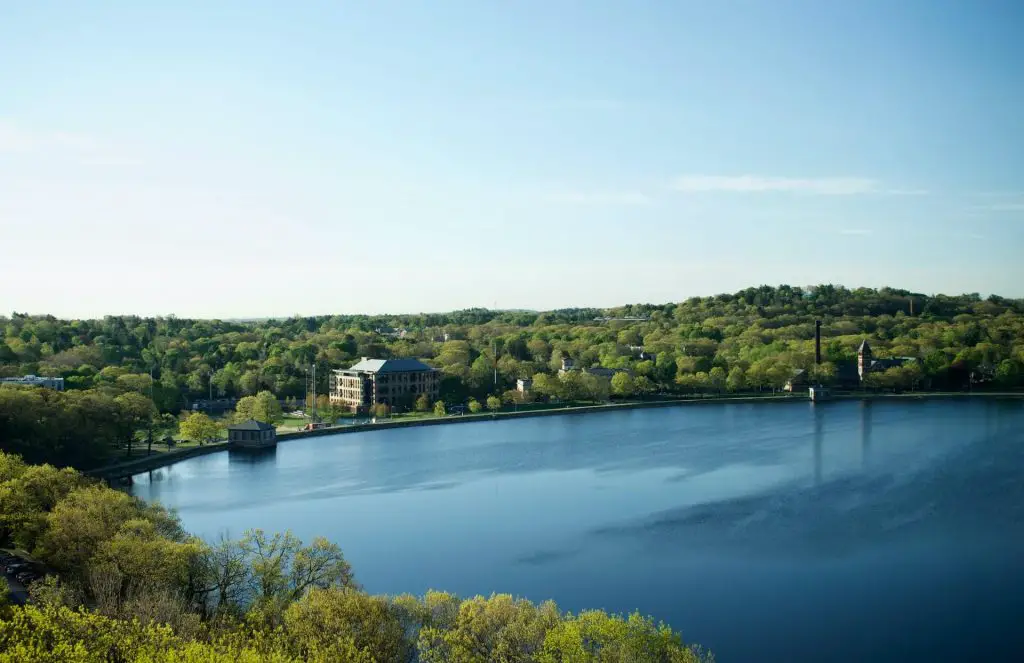 The city of Boston and the surrounding areas offers many wonderful hiking areas. With such a wide variety of beautiful hiking areas whether it be beneath tall forest trees, along tranquil rivers, or by serene lakes, the outdoor areas attract many local hikers. The hiking community is supported by many great Boston outdoor stores for all of your gear needs. You'll be able to find clothing for outdoor trips, camping gear, shoes, and so much more.
Here is a list of our top five favorite Boston outdoor stores. We have curated the list to fit a wide variety of budgets. By visiting these five stores you will be able to see a outdoor gear and clothing from many great outdoor brands. Whether you are just starting out hiking or an experienced hiker looking to upgrade gear, there is a store for you.
REI – national outdoor goods retailer with outdoor clothing, hiking and camping gear, biking, and more.
Natick Outdoor Store – is a full-line sporting goods, clothing and outdoor store.
Sierra – Discount retailer with fantastic prices on hiking and camping gear.
Columbia Factory Store – outlet store to get great deals on a trusted outdoor brand for outdoor clothing and shoes.
Mountain Warehouse – A outdoor focused retailer selling outdoor clothes, shoes, gear and more.
REI
Address: 401 Park Dr Ste 103, Boston, MA 02215
Phone: (617) 236-0746
Hours: MON-SAT 10AM-8PM | SUN 11AM-6PM
Store Site: https://www.rei.com/stores/boston
Google Maps Link: https://goo.gl/maps/X37hfbsciiVJZD5d7
Description: REI is a popular outdoor retailer where you can find outdoor apparel, hiking gear, camping gear, and more.
Natick Outdoor Store
Address: 38 North Ave, Natick, MA 01760
Phone: (508) 653-9400
Hours: MON-SAT 9AM-6PM | SUN 12PM-5PM
Store Site: https://natickoutdoorstore.com/
Google Maps Link: https://g.page/NatickOutdoor?share
Description: Natick Outdoor Store has outdoor goods and sporting goods shop. You can find outdoor clothing and camping gear here.
Sierra
Address: 1 Worcester Rd, Framingham, MA 01701
Phone: (508) 370-8238
Hours: MON-SAT 9:30AM-9PM | SUN 10AM-8PM
Store Site: https://www.sierra.com/
Google Maps Link: https://goo.gl/maps/axRs616cfGkADwnL6
Description: Sierra is an outdoor shop that is part of the Tj-Maxx, Marshalls, and HomeGoods family of companies. This means you will find amazing deals for outdoor clothing, hiking gear, and camping gear.
Columbia Factory Store
Address: 401 Assembly Row, Somerville, MA 02145
Phone: (617) 702-9169
Hours: MON-TH 10AM-8PM | FRI-SAT 10AM-9PM | SUN 11AM-6PM
Store Site: https://stores.columbia.com/somerville-factory-store
Google Maps Link: https://goo.gl/maps/cpiJ4bLoNkpmwHqR7
Description: Columbia Factory Store is an outlet store where you can get great deals on Columbia items such as their outdoor favorite jackets, shirts, pants, and shoes!
Mountain Warehouse
Address: 13-15 Winter St, Boston, MA 02108
Phone: (617) 457-0810
Hours: MON-SAT 11AM-6PM | SUN 12PM-6PM
Store Site: https://www.mountainwarehouse.com/us/stores/wsb/boston—winter-street/
Google Maps Link: https://goo.gl/maps/zaW3HRLWhGc27GgF9
Description: Mountain Warehouse focuses on providing outdoor clothing, outdoor footwear, and outdoor gear for your next outdoor adventure.
3 Considerations Before Shopping at Boston Outdoor and Camping Stores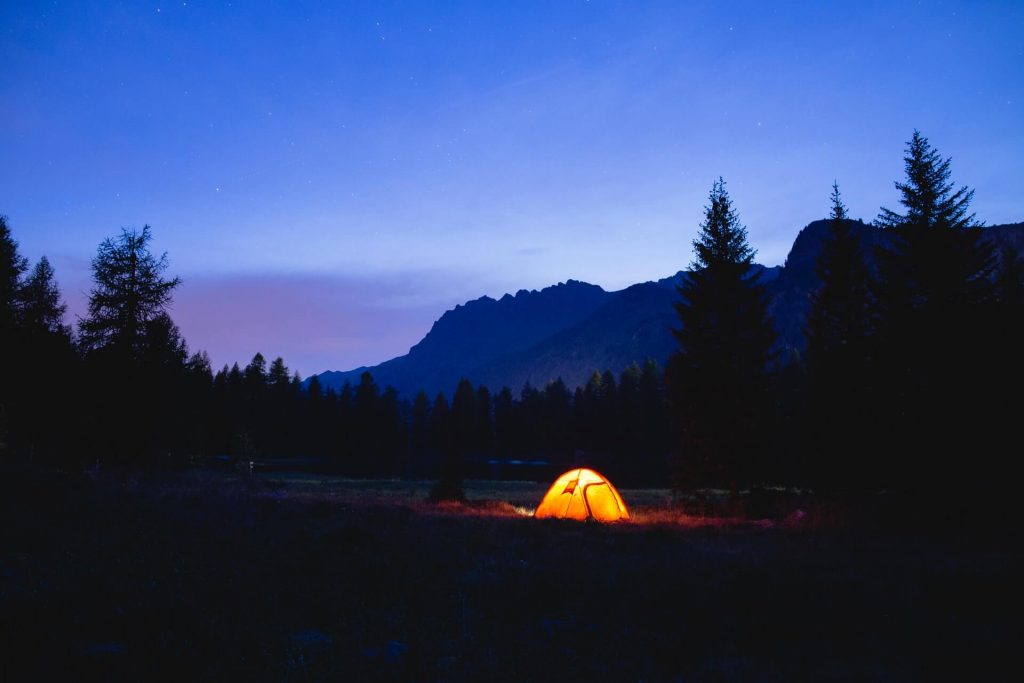 Return Policy
Before you make a purchase at one of these Boston outdoor stores, there are three main things you should consider so you have the best experience. The first thing you should think about is the return policy of the store. Return policies vary greatly, but the key thing you want to look for is a longer window to return items and the ability to return used items. Typically stores have a 30 day window to return items, but some will be more generous and offer one full year. With outdoor gear and clothing, you'll never know if the item is right for you until you're able to take it out on a trip and try it out, so knowing if you can return an item used is really important.
Brand Selection
The second thing to consider are the brands that the store offers. There are a huge range of brands to choose from. There are brands that are more budget friendly and brands that appeal to the top-end of the market. Depending on the store, you will encounter different brands. If you are looking for the perfect rain jacket, then its important to see and wear jackets from many different outdoor brands to see which materials and fit is right for you. Brand selection might be completely different from store to store, so consider this before you make the purchase!
Price-match Policy
The third thing you should consider is the price-match policy of the store. These days the outdoor industry is very competitive with stores trying to win over customers in many different ways. One of these ways is to offer price-matching to their competitors. Some stores do not offer this, but for the ones that do you can take advantage and save a ton of money.
3 Ways to Save Money at Boston Outdoor and Camping Stores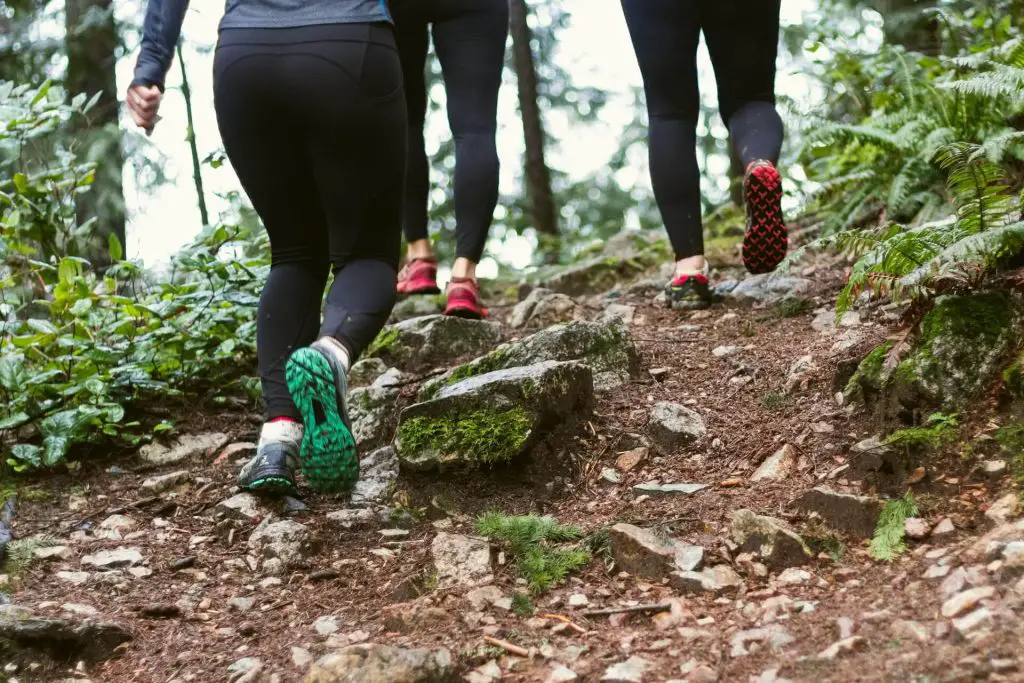 Recurring Sales
Hiking gear can get expensive fast, but there are three ways you can save a ton of money. The first way you can save money is to find out when the next sales are. Typically companies will follow a predictable sales pattern of having sales around major holidays or they may have annual coupons to help you save even more money. If the gear you need isn't an urgent need, then you can save yourself a lot of money by waiting for the next holiday sale or next coupon.
Seasonal Clearance
The next best way you can save money at your local Boston outdoor shops is to wait for the end of season sales. Outdoor stores will usually need to clear out space on the shelves to make room for the upcoming season's items. This means the stores will slash prices between 25 to 50% off to quickly move the items. I have been able to save a ton of money on winter items when buying them at the start of spring.
Used Gear Sales
Another interesting way to save money is to find out if your favorite Boston outdoor store has used gear sales. While this may sound weird, a lot of the items at these sales were used only briefly or once only to be quickly returned. You can save 50-70% off the retail price for like-new items. You can get top tier brands for things like tents, sleeping bags, down jackets, and more at a complete steal!
3 Online Alternatives to Boston Outdoor and Camping Stores
Backcountry.com
If you can't find what you are looking for from a local Boston outdoor shop, then here are three online alternatives. Shopping online will give you a wider range of prices and more stores you can possibly price-match to. The first place you should check out is Backccountry.com. This is a wonderful site with any kind if outdoor gear you can think of. The main draw of this store is their amazing customer service team. They have experts waiting to answer your questions and provide helpful suggestions from real hikers and campers.
Amazon.com
Amazon literally has everything, including outdoor and camping goods. Amazon is a great place to find budget friendly outdoor clothing, camping gear, hiking gear, and more. You can buy from up and coming brands and use the reviews from others to judge if its a good buy or not. I have been able to get a lot of great and reliable gear for a fraction of the cost on Amazon.
Amazon Outdoor Goods
Last, but not least is Sierra Trading Post. This is a great gem I only recently discovered. This company is part of the same group as Home Goods and Tj Maxxx. This store has crazy good deals on all kinds of outdoor goods from hiking boots, tents, sleeping bags, and more. You can get more than 40-50% off on a lot of premium brands. The only downside to this site is that the inventory can be completely random.
Summary
The local hiking trails and hiking community in Boston have many great outdoor and camping stores to choose from. You will easily be able to find the clothing items and hiking items you are looking for.
If you follow the considerations and tips above you will be able to make purchases with peace of mind and also be able to save a bunch of money. Enjoy your new hiking and camping gear!
Other Helpful Resources