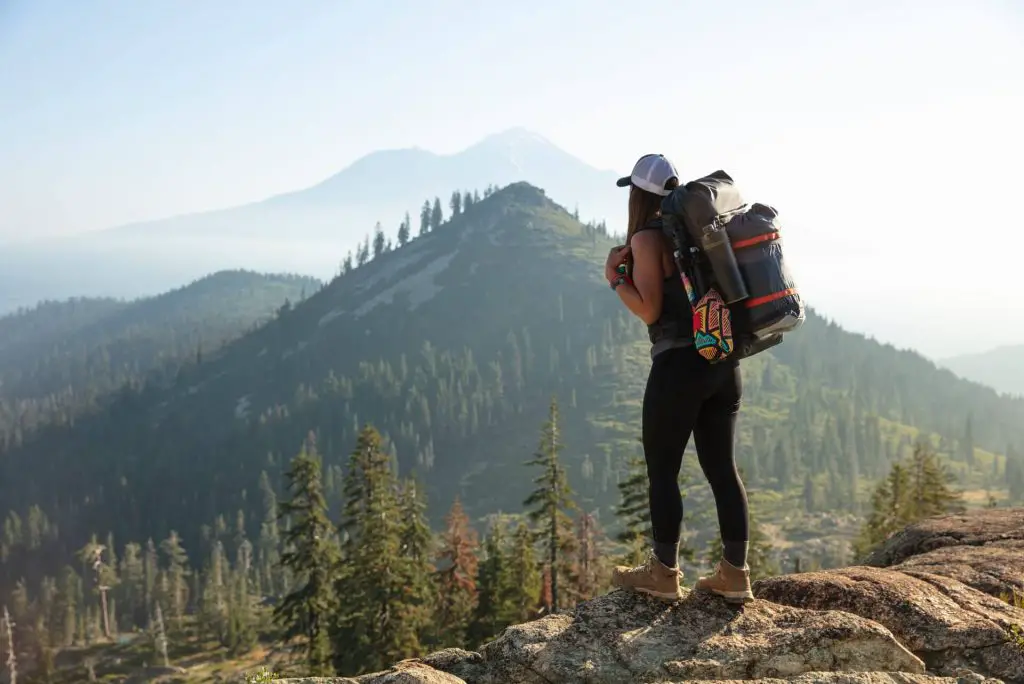 You probably have seen social media posts of towering waterfalls, serene turquoise lakes, stunning views from epic peaks, hair-raising photos of hikers sitting on the edges of mountains, and gorgeous views of massive canyons and have wondered how much does hiking there cost?
The cost of hiking can range from as little as ten dollars to as much as a few thousand dollars depending on the type of hiking trip you do. For local hikes, you can spend just ten dollars on some gas, water, and snacks. For entry-level gear, you can spend anywhere from $50 to $200. The costs of hiking will scale higher, the further away from home you go due to fuel, food, and transportation costs. Your hiking gear cost will also increase as you buy lighter gear that has more durable materials and more features.
As someone who started hiking over a decade ago with basketball shorts and my JanSports school backpack on local trails and now with upgraded hiking gear that has helped me backpack to places like Mt. Whitney, the tallest peak in the lower 48 states, and even to the highlands of Iceland, there are many things you can do and consider to keep your hiking cost down.
How Much Does Hiking Cost?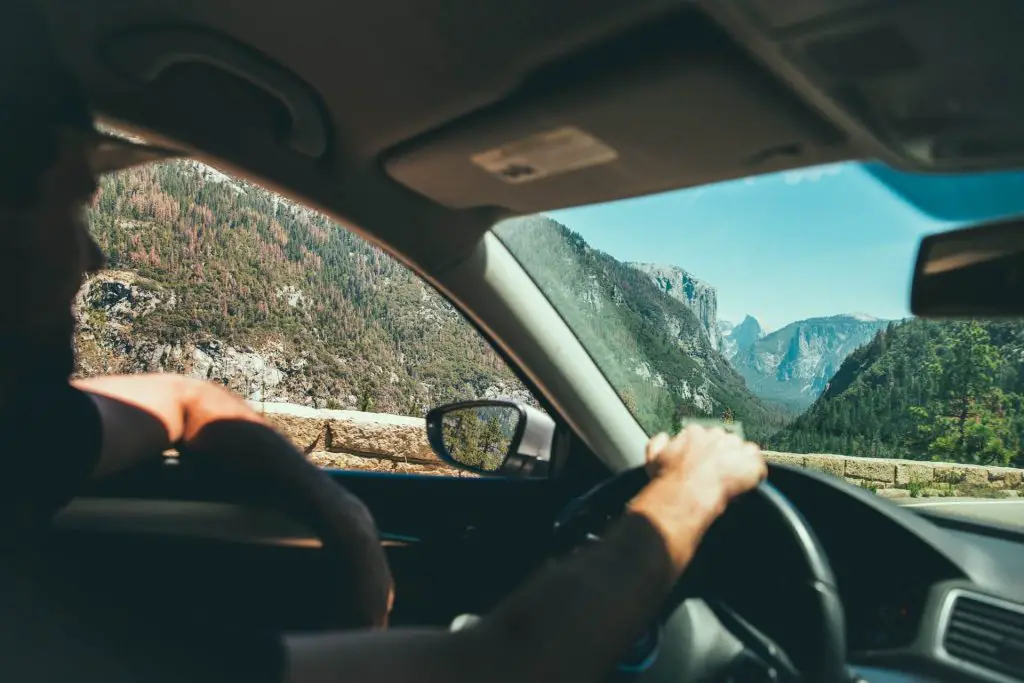 Before we go over hiking cost-saving tips, you should first see a breakdown of hiking costs to get a feel for what expenses to prepare for on your upcoming hiking trips.
Transportation
The first cost associated with hiking is the cost of transportation. This cost will vary depending on how far the hike is from your house and how fuel-efficient your car is. One important thing to keep in mind is if you are hiking in a remote area to make sure you have a full gas tank as there will likely be no gas stations for you to pump fuel at.
Fuel cost will vary depending on where you live. The average miles per gallon per car these days is around 25 miles per gallon. You can determine your fuel cost by finding out the distance from your house to the trailhead and back and divide that by 25 miles per gallon to see how many gallons it would take to get there. My fuel costs typically range from $10 for a local hike to $125+ for longer road trips.
Food and Water
The next cost associated with hiking is the cost of food and water. This will vary the most and can cost you the most depending on where you shop. You should be carrying half a liter of water or two full 8oz water bottles for every 3 to 4 miles of hiking you do. You will need more depending on the heat and intensity of the hike. This is just something you will learn through trial and error, but it's always better to carry more water than you think you need.
For food you want to make sure you have enough calories and nutrition to keep your body fueled during the hike. You want to avoid candy and other snacks with a lot of sugar as you will likely have a sugar crash on your hike. Buy snacks such as nuts, trail mix, fresh fruits, cheese, and crackers, or cold sandwiches. It is important to have proper nutrition on your hike. My food and water cost is typically from $10 to $20 for food and $0 for water since I have a water filter at home.
Entry Fees and Permits
The last cost of hiking to account for is any park entry fees or required permits. This will vary from the outdoor organization that controls the area. There are plenty of free hiking trails, but if there are costs associated with the trail there should be signs evident upon entry. When in doubt you can call the local ranger to get more information. The money that goes towards entry fees and permits helps the park with trail and facility maintenance which helps keep it clean and beautiful. Park entry fees and permits typically range from $10 to $35. Keep in mind some places only accept cash!
How to Save Money on Hiking Trips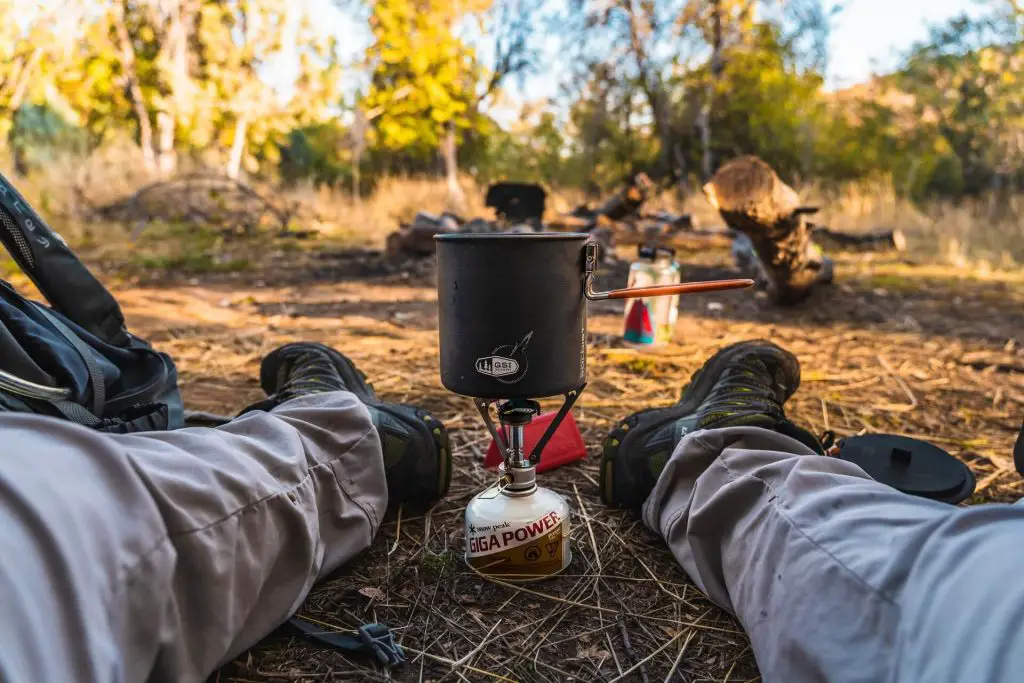 The cost of hiking trips can start to really add up over time, so here are some tips that will help you save money on your hiking trips. In the next section, we will go over hiking gear costs and tips on how to save money on gear.
Saving on Transportation
While we can't change fuel prices, there are a few things you can do to lower your transportation costs. The first thing you can do is research the driving route beforehand and pick the fastest route. You can download the area map on Google Maps in case you run out of cell reception. The GPS system will still work as you have the map downloaded. Another thing to do is to hike throughout the year as fuel costs can fluctuate. If you are used to summer adventures then this is actually the worst time as fuel costs are historically higher during the summer months due to increased demand.
Saving on Food and Water
The next area you can save money on is food and water. For water, if you don't have a water filter at home then you can buy the gallon jugs to use as your water supply. These are much cheaper than the water packs. You can also refill them from water refill stations to save even more money.
To save money on food the best thing to do is to buy in bulk and to buy from grocery stores instead of convenience stores. Some planning will help stretch your wallet further. I used to be the type to go to a gas station to buy my snacks. These snacks are always marked up and the selection is poor for good nutritious snacks, so what I always do now is buy my snacks from grocery stores or online. This has saved me a ton of money over the years.
Saving on Entry Fees and Permits
Unfortunately there is only one real way to save money on entry fees. For permits, the costs are typically fixed and there are no discounts, but you can save money if you split the costs with your friends. For park entry fees there are usually free or discounted entry days on major holidays such as Memorial Day, Labor Day, Veterans Day, National Park Birthday, and others. Call your local park ranger to see what days they offer discounts for park entry.
Why is Hiking Gear so Expensive?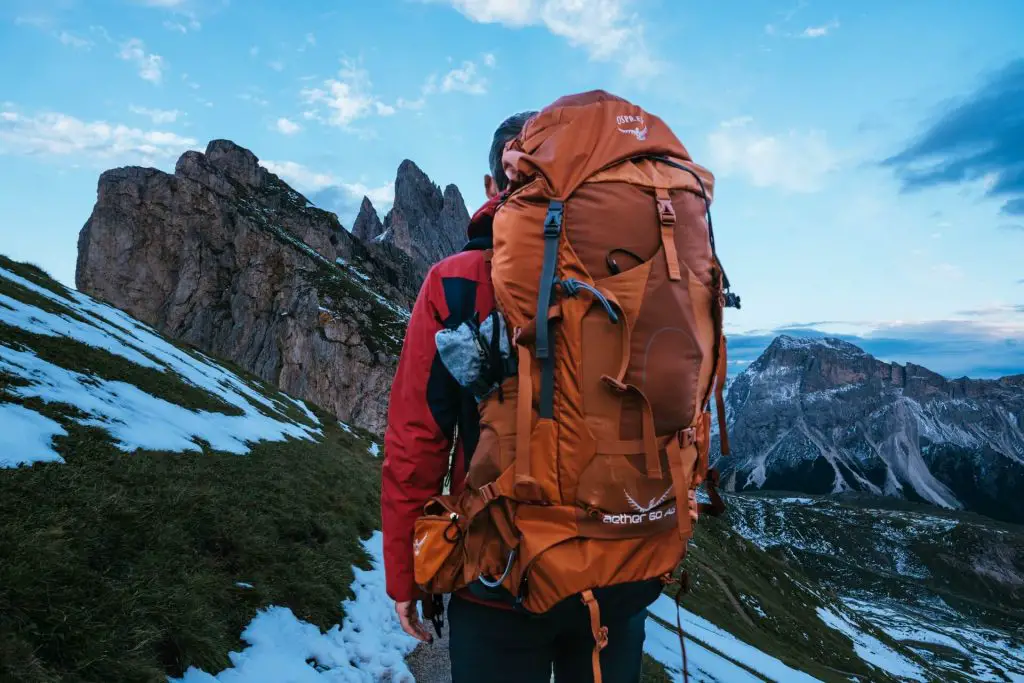 You definitely do not need expensive hiking gear to get started or to go on hikes. I was able to hike in Yosemite with my beat-up Nikes, $20 pack, a few water bottles, and some snacks. If you want to upgrade your gear to get hiking shoes with more comfort and grip or hiking packs with more padding and breathability then there are a few reasons why hiking gear is so expensive. However, don't worry because In the next section we will go over tips to save on hiking gear so you get great gear at a low cost.
Durability and Materials
The first reason why hiking gear is so expensive is that it is made with stronger materials that are meant to have lasting durability. Your school pack is only meant to be carried around on campus and carry some books. The materials on hiking bags are meant to allow them to be carried up mountains, over rivers, and be tossed around on rugged rocks. The packs have to be able to take a beating in the rain, snow, or extreme heat. From hiking shoes, hiking jackets, pants, hats, the same ideas apply. These gear items are meant to take on extreme conditions on the trails.
Features
The next reason hiking gear is so expensive is because of features and design. Hiking gear helps with your comfort as a hiker providing features such as breathability, comfort, and convenience. There is more advanced padding that allows airflow on packs, hats, socks, and shoes. This makes a huge difference when trekking up mountains in 85-degree weather. There are also very carefully designed zippers and pouches to make your life as convenient as possible. Wearing regular jackets, pants, and packs can work when you first start but you will quickly feel the discomfort in changing weather.
Weight
Another huge cost for hiking gear is providing the same amazing features and durability, but weighing less. The less the gear weighs the more you will pay. These items are usually built with the most premium materials and technology. This is probably the last area you should focus on as the drop in weight for some items isn't worth the huge premium. You can find packs that weigh 5 pounds and packs that weigh around 1 pound. That 4-pound difference in weight makes a huge difference when it comes to comfort on the trail. There is also a difference in weight for hiking boots and hiking shoes. These are more advanced things to look into later, but just know the less it weighs, the more it will likely cost.
How to Save Money on Hiking Gear
Buy Entry-Level Gear
For those of you completely new to hiking and who don't have any gear a great option to start with is the Ozark Trail brand from Walmart. Walmart has created very affordable hiking and camping gear line that has many great gear options for packs, tents, and so many other items for your outdoor trips.
Another great option is to find highly-rated items on Amazon and start there. If you have a smaller budget this is probably the best place to start Amazon and Walmart are where I bought most of my hiking gear when I started. This helped me learn about hiking gear at a lower entry cost and gave me time over the years to see what I liked and disliked.
Trade Up
If you already have gear or you are starting with entry-level gear then you can save money by trading up over time. What I eventually did was sold my used gear locally through Facebook Marketplace, OfferUp, or Craigslist, or gave it to friends. You can take the funds from your sales and buy new gear over time. Having patience and trading up your gear will save you hundreds of dollars.
Wait for Holiday Sales
Another strategy that I have used over the years is to wait for major holidays for sales. Outdoor retailers typically have huge savings events ranging from 25% to 50% off during Memorial Day, Independence Day, Labor Day, Black Friday, Cyber Monday, New Year, and Presidents Day. If you aren't in a rush then it is worth it to wait for these holidays for massive savings.
Buy from Outlet Stores
If you want to skip entry-level gear and go for more premium brands then great places to shop online are outlet stores or online discount stores. These are my favorite online stores to shop from to get brand-name gear at a low cost year-round. These stores usually are selling overstock or last season items they need to get rid of. Here is a quick list of my favorite online stores to buy from
Buy Used
Another fantastic way to save money on hiking gear is to buy used gear. This will save you sometimes more then 50%. This helps with reducing waste and giving hiking items a second life. You can wash most hiking gear items so that they are fresh and clean. Be sure to look closely at photos and ask many questions so you know what you are getting. Here are some places to buy used gear: