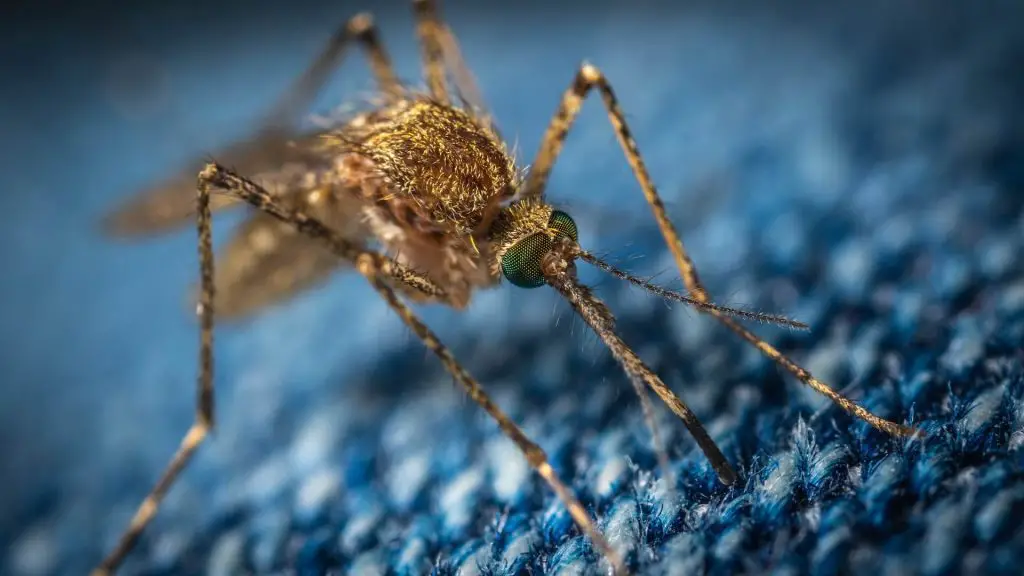 The breathtaking views of the massive Grand Canyon with its gorgeous red and orange cliff faces will create unforgettable memories. The sound of buzzing and a slap to the arm can completely ruin this moment. Do you need to worry about mosquitoes in the Grand Canyon?
The arid climate and high elevation is not ideal for mosquitoes, so you will not have to worry about Mosquitoes at the upper rim of the canyon. However, there can be mosquitoes deep into the canyon and down small pools of water by the Colorado River.
While you likely won't have to worry about mosquitoes during your visit to the Grand Canyon, there are a few bugs that can thrive in that extreme environment. The Grand Canyon is surreal with its colossal size, there are still tiny critters that can ruin your trip. Below we will cover what bugs you might encounter and what you can bring to help protect yourself.
What Critters do I need to Worry About in the Grand Canyon?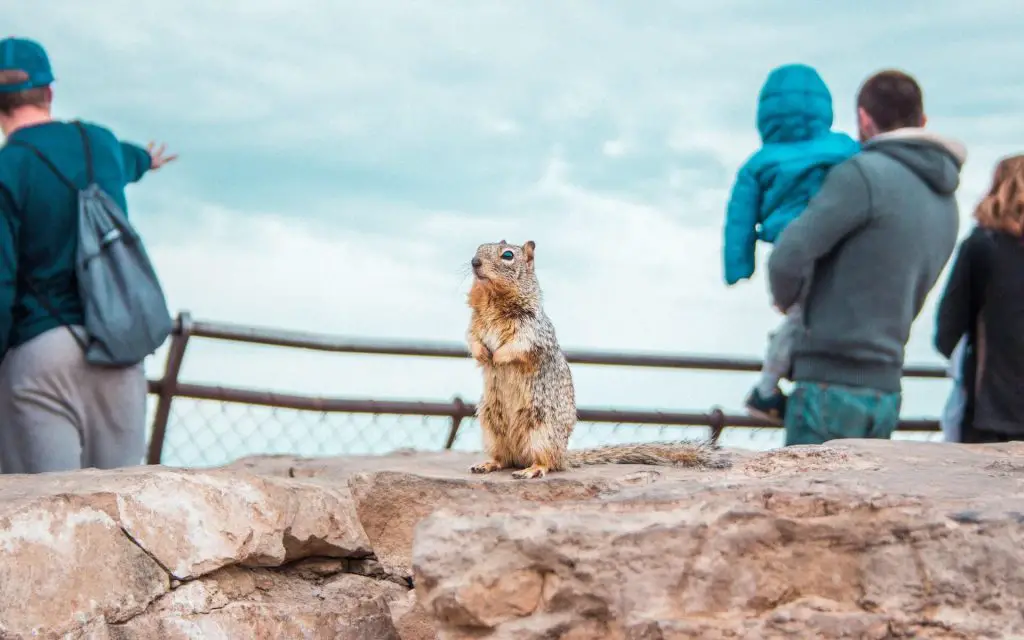 Small Animals
Despite the Grand Canyon being and endless expanse of dry desert, it is actually home to wild cats, small rodents, and skunks. However, seeing wild cats, scorpions, skunks and small rodents is a rare occurence in the Grand Canyon. The areas you are likely to see small rodents or skunks is in the common areas such as the Visitor Center or the central lodging. The trash from these facilities and food that gets dropped by visitors attracts these animals.
Bugs
The Grand Canyon is also home to cockroaches, flies, scorpions. In the lodging areas and shared spaces you might come across cockroaches or the occasional flies. The cockroaches can infest deep in the facilities and last for a very long time. The park has done renovations and actions in the past to help limit the populations.
Once out on your daily adventures, be mindful of where you step or if you're stopping to snack and watching where you sit will be enough to protect you from any surprise encounters. Having been to the Grand Canyon a few times I have not run into any critters or small animals when hiking near the rims.
Bed Bugs
If you are not camping and staying in the nearby lodging, something to watch out for is bed bugs. Bed bugs can be hidden under the sheets in your mattresses. There have been times in the past where infested luggage make their way into concession dorms and lodging. While the occurrence is infrequent, they can be crawling around in your lodge.
You can protect yourself by using a sleeping bag liner. The sleeping bag liner will create a barrier between you and the lodge's sheets. I've used a sleeping bag liner when staying at hostels, lodges, and AirBnBs to ensure what I am sleeping on is clean and free of bugs. When you leave your room for the day you can shake off your liner and fold it away in your luggage or place it in a drawer so nothing can crawl in while you are away for the day.
Our Favorite Sleeping Bag Liner
Our favorite sleeping bag liner is the Vumos Sleeping Bag Liner. This liner is made of a silk like material for increased comfort. It also has a full length zipper to make it easy to get in and out of. It also has a small stuff sack that the liner can easily pack down into. I like that it takes up minimal space when its inside its stuff sack. The great thing about it is you know you are sleeping on clean sheets in any lodge or campsite you visit. Once you are home all you need to do is toss it in the wash for your next trip.
I think the only downside to it is that it adds extra warmth, so if you are a warm sleeper then you will likely only be able to use the liner and not the blankets that are provided for you. Other than that it has been a no-brainer suggestion from me to my friends.
Vumos Sleeping Bag Liner on Amazon
Do I need Bug Spray in the Grand Canyon?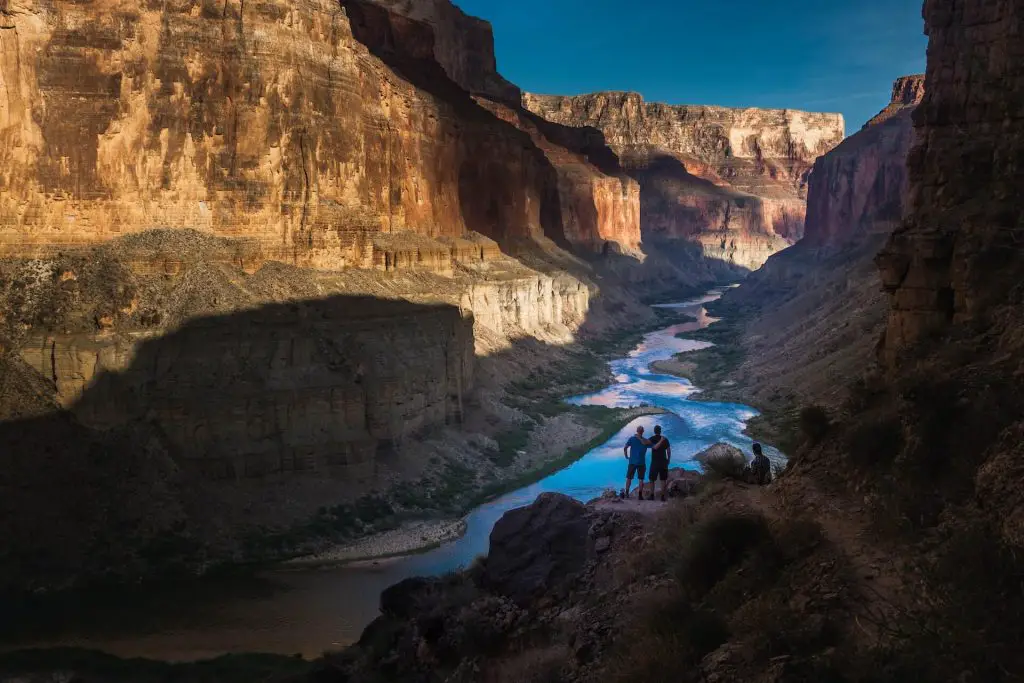 If you are staying near the rim of the canyon like most people you likely will not have to bring any bug spray. The climate and elevation will keep many of the critters at bay. Even if you hike down into the Canyon you will be lucky to encounter any creatures on your daily adventures. However, once you venture down the base of the canyon and make your way towards the Colorado River then the environment changes.
Near the Colorado River there can be small pools of water that host mosquitoes. This wet area is the perfect environment for them to thrive and multiply. Down here you should definitely bring bug spray to keep the mosquitos away. The further away you get from the river the less flies and mosquitoes you will encounter.
Bens Insect Repellent on Amazon
What Can I Bring to Help Protect Against Bugs?
Layer System
Despite there being a few critters in the Grand Canyon, there are things you can wear to help keep the bugs off of you. The first thing you can wear are either a down jacket or rain jacket. If its the summer time then you can bring a long sleeve hiking shirt to block the sun and the bugs. Having a layering system allows you to adapt to the changing weather and keep bugs off of you.
Columbia UPF Hiking Shirts on Amazon
Hiking Pants
The next thing you can bring to protect yourself against bugs is adjustable hiking pants. You can get hiking pants that zip off at the knee. This will help with ventilation and airflow to help keep your legs cool but also keep the bugs away. Long pants will create a separation so bugs cannot land on your legs.
Columbia Hiking Pants on Amazon
Socks
Another thing you can wear is long hiking pants. A pair of wool hiking socks is thick enough to keep the bugs off, but will also help with wicking away moisture from your sweat. Long hiking socks can be worn in combination with hiking shorts to protect your legs against most bugs.
Darn Tough Wool Hiking Socks on Amazon
Final Thoughts
The wonderful sights and views from the Grand Canyon also are home to small critters and creatures. Since this is an extremely dry desert environment any encounters will be very rare. Despite this you can do a few things to help protect yourself such as bringing bug spray if you are heading towards the Colorado River, wear layers to protect your upper body, wear adjustable hiking pants and socks for your legs.
Being on the lookout for your steps and if you are ever sitting down will be more than enough to protect you from mosquitoes, bugs and small critters. Having these extra items and being vigilant will be enough for you to not have to worry about any mosquitoes or bugs and be able to enjoy your time at the Grand Canyon. Enjoy your trip to this amazing landscape!
More Helpful Resources